Comfort's Embrace (Cartwright Wilderness Outfitters Series Book 1)
$

7.99
Nash must learn to risk his heart again, while Comfort must learn to trust again. Together, the two of them must rely on each other when a near-tragedy puts them both to the test.Nash Cartwright has had enough of death and dying. A military veteran who has survived three combat deployments, he's riddled with guilt and grief that he survived and his buddies didn't. Trying to start over, he opens a new business venture, Cartwright Wilderness Outfitters, a family affair just outside of Cody, Wyoming.Nash gets more than he bargained for when he meets beautiful Comfort Connelly, a young woman who arrives at his counter dealing with her own sorrows. He doesn't need this, Nash thinks. He has his own problems. Unfortunately for him, he's scheduled to take Comfort on an overnight horseback ride into the mountains; a ride that transforms both of them and forces them to deal with...
The Sugar Pavilion
$

3.99
1793. Revolutionary France.Sophie Delcourt, the enchanting talented daughter of a Parisian confectioner, is forced to flee the country in the midst of revolution and bloodshed with a four-year-old aristocrat and elderly Marquis in her charge.Bereft and abandoned in the Sussex countryside, she is saved from highwaymen by the intriguing Tom Foxhill, art collector to the Prince of Wales. Soon, Sophie finds herself forming a passionate bond with him, a bond which even her love for another cannot sever…After settling in Regency Brighton, at first she does not realise that threats of vengeance have followed her from France. But soon her worries are settled by a new home, local work and friends for her young charge Antoine.Sophie strives to build her own confectionery business and eventually finds her path leading to the glorious Sugar Pavilion of the Prince Regent himself. Her life becomes more exciting and challenging than she had ever...
ALTDORF: The Forest Knights: Book 1
$

14.95
A druid priestess enlists the help of an ex-Hospitaller warrior and a charismatic outlaw to fight Austrian tyranny in medieval Switzerland. A subtle blend of fantasy and history, Altdorf tells the events leading up to one of the greatest underdog stories of the medieval age, the Battle of Morgarten."Re-imagining the William Tell legend—without William Tell."At the end of the thirteenth century, five hundred orphans and second sons are rounded up from villages in the Alpine countryside and sold to the Hospitaller Knights of St John. Trained to serve as Soldiers of Christ, they fight in eastern lands they know nothing about, for a cause they do not understand.Thomas Schwyzer, released from his vows by the Grandmaster of the Hospitallers, returns to the land of his birth a stranger. Once a leader of men, and captain of the Order's most famous war galley, he now settles into the simple life of...
Mail Order Bride: New Beginnings: A Collection of Mail Order Bride & Christian Romance
$

3.99
A collection of Mail Order Bride and Christian romance novels. Laurel's New Beginning : Laurel knew true love, and lost it when her fiancé was killed in a riding accident. Now, her younger sister is in love and wants to be married. But, as Laurel is the elder sister, their father refuses to let Priscilla be married first.Out of equal parts loyalty to her sister, and the understanding that she'll never again know the love she once had, Laurel answers an advertisement in the Matrimonial Times. Now, she's in a town far from her family with Derek Binder, the handsome, grieving widower, living as his servant and waiting to be his wife.
Her Reason to Smile
$

5.97
A most eligible bachelor. A dignified woman.The Perfect Pair?Susan Lockwood is a serious-minded woman.David Maxwell has never dated any woman more than six months—he becomes bored and continues to search for that someone who qualifies for the pedestal he's reserved for her. When David interviews Susan for a position at his company, they find what they've dreamed of in each other. David makes her smile, and that pleases her. Susan is like a tonic, bringing out the best in him. A record-breaking snowfall and power outages hit Asheville. Stranded, Susan must stay at his mother's and concludes David is tied to her apron strings. Not knowing he is attracted to Susan, she doubts she can overcome David's dependence on his mother and accept his ideal job offer.In 1958 in snow-covered North Carolina mountains, two souls meet only to bounce away from each other like bumper cars at the county fair…
CODE WARRIORS: A Year in Vietnam
$

7.99
With the Vietnam war raging and protests mounting at home, Josh Hudson, a veteran communications analyst is ordered to Viet Nam to head up the analysis team at a small unit flying out of Pleiku. Before leaving the States he meets Jenny Appleton, active in the anti-war movement. As Hudson assumes his duties he slowly finds his dedication and principles challenged by the terrible losses and the seemingly endless nature of the war. Although convinced their analysis is correct, the callous disregard for the truth frustrates the men of his unit. When, after long months their analysis is proved correct - others take credit to cover their own failures. Through his correspondence with Jenny and a witness to the callous disregard for truth, reality and the lives of the men engaging the enemy he finds he must decide between the future he had planned before the war and the challenge...
Runaway
$

2.99
After the death of his father and brother, Thomas' mother simply could take no more. She abandoned him, left him alone to fend for himself on the streets of Chicago in the aftermath of the Great Depression. If Charlie had not found Thomas, he very well could have died. At first, Thomas felt safe living in "The Orphanage" with Charlie, his friend Jack, and other boys his age. Charlie was the closest thing to a father Thomas had. But since Charlie started drinking again, a newfound madness has overcome him, and Thomas needs to get away. Ten years after the tragic death of his father and brother, and a final beating from Charlie, 15-year-old Thomas decides it is time to go through with his plan and get out of the city. Armed with his thieving skills and gunny sack, he sets off toward California, and a brand new life. Within...
Stardusted: A Frankie Franklin Mystery
$

3.99
It's 1935 in Hollywood, and Frankie Franklin, "America's Kid Sister," is making another picture that will help her fans forget there's a Depression going on. But when a real bullet in a prop gun seriously wounds her young costar, Frankie is driven to find out who caused the shooting and why -- because all she knows is: She did it.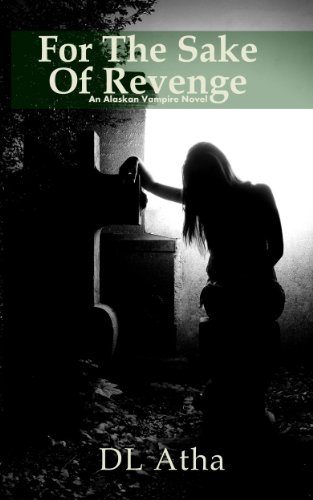 For the Sake of Revenge: An Alaskan Vampire Novel
$

14.95
How far was Tamara willing to go for the sake of revenge? And who would pay the price? She didn't know as she tipped the bottle of vampire blood up to her lips but she was about to find out.Stepping off the ferry in Sitka, Alaska was bittersweet for Tamara Semenov. A decade earlier she had abandoned her mother and high school sweetheart, Peter, to marry a man she hardly knew only to find herself in an abusive relationship. Now ten years later, she had escaped with her life but at what cost. Her mother was dead.Although the police had ruled her mother's death an accident, Tamara was convinced her estranged husband was to blame and to make matters worse, she knows she is his next target. While putting her mother's affairs in order, Tamara finds the blood of a vampire named Adrik, who as a human was falsely accused...
A Rose from a Dream (The Lotus Saga Book 2)
$

19.99
"A Rose from a Dream", the spellbinding sequel to "When the Lotus Blooms", weaves through the turmoil in the lives of diverse families, rich and poor across India, in the fading years of the British Raj. The novel captures the ethos, sentiments, memories and character of a generation that shaped the future of a nation at a crucial time in its history. Against this tumultuous backdrop, the tender love story of Kamu and Kandu blossoms despite the intriguing contrast of their distinctly different upbringings. The two are destined to cross paths, blending the traditional and the modern, symbolic of India's uncertain future at the dawn of nationhoodThe Brown Sahibs, Mahadevan and Inspector Swaminathan, are torn between loyalty to the crown, and a deep rooted patriotic fervor. The Revolutionaries, Vaithee and Nandu, are forced into a world of violence to protect their communities and extract revenge during the calamitous Great Bengal...