Welcome, book lover! Are you looking for Kindle book deals? OHFB features limited-time sales of the best free and bargain Kindle books from the biggest publishers and bestselling independent authors. These are today's featured books:
Billy Joel: The Definitive Biography
by Fred Schruers
$

16.99
In Billy Joel, acclaimed music journalist Fred Schruers draws upon more than one hundred hours of exclusive interviews with Joel to present an unprecedented look at the life, career, and legacy of the pint-sized kid from Long Island who became a rock icon.
KINDLE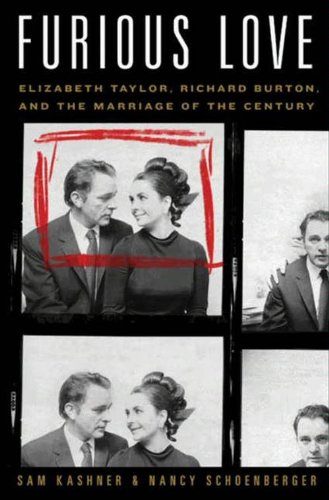 Furious Love
by Sam Kashner
$

16.99
From veteran entertainment reporter Sam Kashner and biographer Nancy Schoenberger comes the definitive account of the greatest Hollywood love story ever told—the romance of Elizabeth Taylor and Richard Burton.
KINDLE
An Uncomplicated Life
by Paul Daugherty
$

14.99
A father's exhilarating and funny love letter to his daughter with Down syndrome whose vibrant and infectious approach to life has something to teach all of us about how we can better live our own.
KINDLE
Everyone Loves You When You're Dead
by Neil Strauss
$

16.99
Neil Strauss can uncover the naked truth like nobody else. With his groundbreaking book The Game, Strauss penetrated the secret society of pickup artists. Now, in Everyone Loves You When You're Dead, the Rolling Stone journalist collects the greatest moments from the most insane music interviews of all time.
KINDLE
The Road to Woodstock
by Michael Lang
$

14.99
Just in time for the 50th Anniversary of the Woodstock festival, this definitive volume tells you everything you need to know about the most famous three days in music history.
KINDLE
Secrets of the Savanna
by Mark Owens
$

9.99
In this riveting real-life adventure, Mark and Delia Owens tell the dramatic story of their last years in Africa, fighting to save elephants, villagers, and -- in the end -- themselves.
KINDLE
Suggestible You
by Erik Vance
$

16.00
Could the secrets to personal health lie within our own brains? Journalist Erik Vance explores the surprising ways our expectations and beliefs influence our bodily responses to pain, disease, and everyday events. Drawing on centuries of research and interviews with leading experts in the field, Vance takes us on a fascinating adventure from Harvard's research labs to a witch doctor's office in Catemaco, Mexico, to an alternative medicine school near Beijing (often called "China's Hogwarts"). Vance's ...
KINDLE