Welcome, book lover! Are you looking for Kindle book deals? OHFB features limited-time sales of the best free and bargain Kindle books from the biggest publishers and bestselling independent authors. These are today's featured books:
The Particulars of Peter
by Kelly Conaboy
$

16.99
From one of the Internet's most original voices, a hilarious journey through the odd corners of obsessive dog ownership and the author's own infatuation with her perfect dog, Peter.
KINDLE
The Winter Army
by Maurice Isserman
$

16.99
The epic story of the US Army's 10th Mountain Division, whose elite soldiers broke the last line of German defenses in Italy's mountains in 1945, spearheading the Allied advance to the Alps and final victory.
KINDLE
Just Breathe
by Andy Drooker
$

10.99
Andy takes you on an odyssey from the start of the shattering diagnosis of CF as he doggedly and desperately goes inside medical complexes, is branded disabled, becomes a father and fights to live during the heart-wrenching collapse of his marriage.
KINDLE
The Beautiful Ones
by Prince
$

16.99
The brilliant coming-of-age-and-into-superstardom story of one of the greatest artists of all time, in his own words—featuring never-before-seen photos, original scrapbooks and lyric sheets, and the exquisite memoir he began writing before his tragic death.
KINDLE
The Council of Dads
by Bruce Feiler
$

15.99
The Council of Dads is a profoundly moving and illuminating new work from Bruce Feiler, author of the monumental New York Times bestsellers Walking the Bible, Abraham, and Where God Was Born. The acclaimed writer's most intimate book, The Council of Dads is Feiler's personal story of illness and recovery, a book that touches on life and death, love and fatherhood, and offers inspiration for us all.
KINDLE
The Autobiography of Martin Luther King, Jr.
by Clayborne Carson
$

16.99
First-person account of the extraordinary life of America's greatest civil rights leader. It begins with his boyhood as the son of a preacher, his education as a minister, his ascendancy as a leader of civil rights, & his complex relationships with leading political & social figures of the day.
KINDLE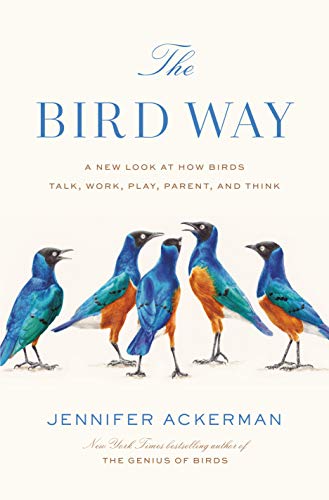 The Bird Way
by Jennifer Ackerman
$

16.99
From the New York Times bestselling author of The Genius of Birds, a radical investigation into the bird way of being, and the recent scientific research that is dramatically shifting our understanding of birds -- how they live and how they think.
KINDLE