Welcome, book lover! Are you looking for Kindle book deals? OHFB features limited-time sales of the best free and bargain Kindle books from the biggest publishers and bestselling independent authors. These are today's featured books:
The Book of Candlelight
by Ellery Adams
$

16.99
In the new Secret, Book, and Scone Society novel from New York Times bestselling author Ellery Adams, the rain in Miracle Springs, North Carolina, has been relentless—and a flood of trouble is about to be unleashed . . .
KINDLE
The Hollow of Fear
by Sherry Thomas
$

16.00
Charlotte Holmes, Lady Sherlock, returns in the Victorian-set mystery series from the USA Today bestselling author of A Conspiracy in Belgravia and A Study in Scarlet Women, an NPR Best Book of 2016.
KINDLE
The Unknown Devil: A C.T. Ferguson Private Investigator Mystery (The C.T. Ferguson Mystery Novels Book 2)
by Tom Fowler
$

10.99
A gray hat hacker. A dark-hearted crime boss.Baltimore isn't big enough for both of them.C.T. Ferguson uses his illicit digital skills as a private investigator. When a teenaged boy wants to find his missing brother, C.T. takes the case.He soon discovers the missing brother is a fellow keyboard wizard, which piques his interest. Then shadowy figures turn up wherever C.T. goes. He gets an offer he's not supposed to refuse from a budding gangster.He declines ...
KINDLE
Murder in Sun City
by Sidney W. Frost
$

12.95
Sun City is typically calm…until Liz shows up in her red double-decker bookmobile and starts cruising. When she finds a body in a patron's house, the police call it an accident and a day…but Liz is suspicious and isn't about to give up. Lieutenant Bratton has met his match. James Jones is a Vietnam War veteran who continued to fight the battles long after the war ended and everyone went home. His encounters are mostly ...
KINDLE
Only One Cure
by Jenifer Ruff
$

14.99
The President's son is dying. Terrorists claim to have the only cure.
KINDLE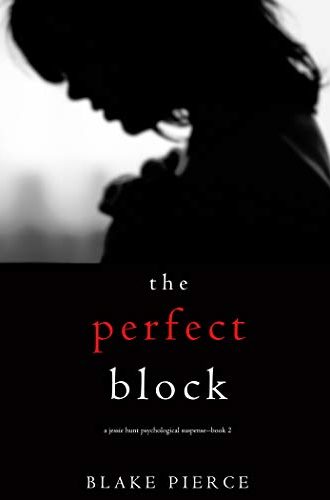 The Perfect Block
by Blake Pierce
$

8.99
In THE PERFECT BLOCK (Book #2), rookie criminal profiler Jessie Hunt, 29, picks up the pieces of her broken life and leaves suburbia to start a new life in downtown Los Angeles. But when a wealthy socialite is murdered, Jessie, assigned the case, finds herself back in the world of picture-perfect suburbia, hunting a deranged killer amidst the false facades of normalcy and sociopathic women.
KINDLE