Welcome, book lover! Are you looking for Kindle book deals? OHFB features limited-time sales of the best free and bargain Kindle books from the biggest publishers and bestselling independent authors. These are today's featured books:
Close Liaisons (The Krinar Chronicles Book 1)
by Anna Zaires
$

12.99
For college student Mia Stalis, the invaders—the beautiful, mysterious Krinar—are only stories on the news. Rumors about them abound: about their impossible strength and speed, their intentions toward Earth… their vampiric tendencies. None of it concerns her, though—until she catches Korum's eye.Powerful and terrifyingly seductive, the Krinar leader will stop at nothing to possess her. Helplessly drawn to her magnetic captor, Mia is plunged into the dangerous, secretive world of the Ks and forced to ...
KINDLE
Wolves Along the Susquehanna: Book 2 in the Susquehanna Series
by Paul Nelson
$

0.99
In this, the second book in the series, Lily and her little autistic brother, Logan, once again find great adventure in the Susquehanna Valley of Pennsylvania. A stranger comes to town with magical powers. However, he is chasing a pack of shape shifting wolves. Lily and Logan are pulled into the chase and find they have many allies in the forest-an old witch named Florence, Squatches and tiny people of the woodlands called Woodpoots. This ...
KINDLE
The Chosen One
by Joanne Sexton
$

2.99
Twenty year old Sera's life quickly becomes surreal when she discovers she's not just human, she's a princess from a realm so full of magical folk they give credence to every fairytale she's read.The realm is in danger, a wicked warlock has kidnapped a princess and it will take all seven princesses to save her. Transported to this celestial environment Sera is immediately captivated by the elf Keelor. It is love at first sight. He's ...
KINDLE
Silken Scales (The Chameleon Effect Book 1)
by Alex Hayes
$

14.99
It was never about the Beast. What matters is finding Beauty in the unexpected.Idris thinks he only has one problem in life—escaping his dad's mega plans for his future as a motivational speaker. A doom he can't see a way to escape.— Until Idris morphs into a monster.Foster kid Cadi Rhoswen has finally found a loving home…Then a malicious high school jock turns her whole world upside down. And the next thing she knows, she's wandering ...
KINDLE
The Savage King
by Michelle M. Pillow
$

15.99
​Cat-shifting King Kirill knows he must do his royal duty by his people. When his father unexpectedly dies, it's his destiny to take the throne and all of the responsibility that entails. What he hadn't prepared for is the troublesome prisoner that's now his to deal with.
KINDLE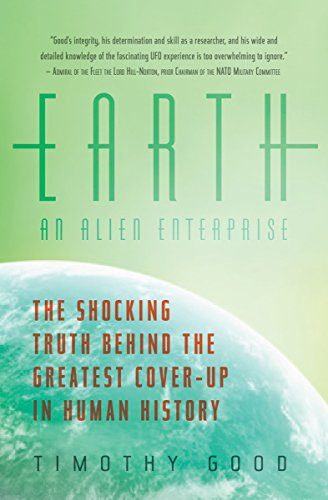 Earth: An Alien Enterprise
by Timothy Good
$

16.99
A worldwide history of alien contact from one of the most respected authorities on the phenomenon: "A bible for UFO watchers" (The Wall Street Journal).
KINDLE
War of Wings (The Unseen War Book 3)
by L.A. Boruff
$

4.99
**This book was formerly titled Dannan**Jen Johnson loves to read about supernatural creatures. She's always dreamed of climbing into the pages of her books to become a vampire or werewolf. Imagine her surprise when she spontaneously turns into a flying dragon. It's a dream come true, right? Alexander, leader of all of the Fae—actually, they prefer Dannan, thank you—and his cousin Roan try to help her acclimate to her new life, but it isn't until ...
KINDLE
Kiss of Awakening (Succubus Kiss Book 0)
by Jennifer Snyder
$

6.99
One kiss will change everything...When a mysterious letter arrives from her estranged mother, Kenna is prompted to take a trip to New Orleans at her mother's expense.A little Halloween fun in the Crescent City was all she wanted. That, and the chance to speak with her mother face-to-face. What she got was a frightening ability she can't explain and life as she knows it altered forever.Will the new world Kenna's eyes have been opened to ...
KINDLE
Once Upon a Tiger (Tiger Shifters Book 1)
by Kat Simons
$

7.99
She'll never run.Among the tiger shifters, Alexis Tarasova is regarded as fierce and dangerous, with a reputation that would make even the most daring tiger think twice about challenging her. Female tiger shifters may be rare and the mating run a critical part of their species's survival, but Alexis is the only female Tracker and will not back down, even at the threat of tiger law. She will not be forced to mate. So when ...
KINDLE
Fate's Fools
by Ophelia Bell
$

12.99
2019 PRISM Award Winner - Best Erotic Paranormal RomanceHow do you find your soul mate if you're born without a soul?Deva Rainsong was born with dragon fire in her veins. What she wasn't born with was a soul. Without one, her true power remains beyond her reach—as do her chances of ever finding a soul mate.But Fate hasn't forgotten about her entirely. It's dead-set on destroying an ancient bloodline linked to Deva, and that link ...
KINDLE