Welcome, book lover! Are you looking for Kindle book deals? OHFB features limited-time sales of the best free and bargain Kindle books from the biggest publishers and bestselling independent authors. These are today's featured books:
Alpha's Christmas Virgin: A Wolf Shifter Paranormal Romance (Alpha's Virgin Book 3)
by Casey Morgan
$

2.99
On Christmas, the first play I ever wrote is being performed.The problem is I can't keep the stagehands in line and they keep quitting on me.Cole shows up and he is my dream come true.Tall, strong and muscular. He promises to help me finish sets.But he really wants to take my virginity.Cole knows I am a werewolf when I do not.He brings out my inner wolf and makes me crave him.I want to give into ...
KINDLE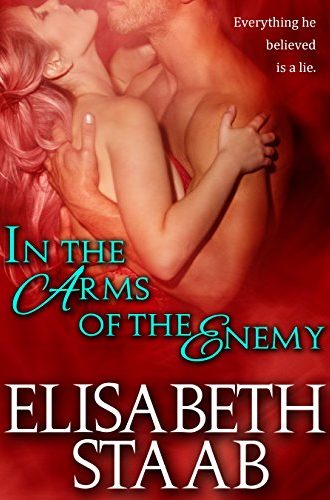 In the Arms of the Enemy
by Elisabeth Staab
$

2.99
A desolate prison. He's her jailer. She's convicted of killing his father.But he loved her once, when she was still human. He needs revenge. She needs to escape so she can find her child.And they're each other's only chance of making it out alive.
KINDLE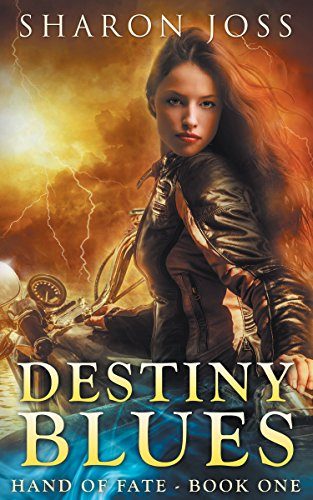 Destiny Blues: Hand of Fate – Book One
by Sharon Joss
$

11.99
Some people attract stray cats. With parking control officer Mattie Blackman, it's demons. At work, in her car, even at the foot of her bed. And with the FBI on the hunt for a rogue demon master, she's desperate to get rid of them. Thwarted at every turn to solve her problem through legitimate channels, she turns to Shore Haven's sexy mage for the answer: a fate she refuses to accept. But as the serial ...
KINDLE
King of Bones (Blood Court Book 4)
by Ava Mason
$

10.99
I will do anything to gain Kip's trust back,Even if it means betraying my own Kingdom.My whole life, I've been taught that honor and loyalty towards the Blood Court is more important than anything else.More important than love. More important than my own heart.But now, Fate has brought me something I can't bear to part with,And I have to fight against my upbringing to win her back.But what if I don't have to give up ...
KINDLE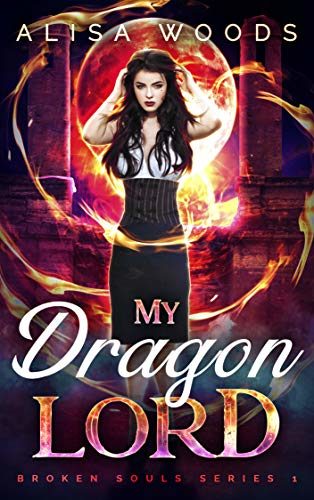 My Dragon Lord (Broken Souls 1)
by Alisa Woods
$

7.99
She's stumbled into a lair of desperate dragons—and she's just the thing they need.I really messed this up.Pinned to the floor by a billionaire playboy, caught stealing files from his computer."I'm trying to decide whether to kiss you or lock you up," he says."Kiss me, and there will be blood. Not mine, either."He just smiles. Rich, powerful, probably used to getting anything he wants.I'm just here to find my sister—I suspect he and his band ...
KINDLE
The Witching Hour (A Reverse Harem Vampire Romance)
by K.M. Raya
$

0.99
A YA/NA Vampire Romance There's something strange about Annabelle. Fenrir, Lucian and Wraith have been watching over the not so human girl from the shadows since the day she was born. As Hellhounds and ageless warriors bound by blood and oath to their future Night Queen, they'll stop at nothing to prepare her for her ascension to the vampire throne. When tragedy strikes, Anna must decide if she's ready to bond with her protectors and follow ...
KINDLE
Chase Me: A Curvy Girl and A Dragon Shifter Romance (Dragons Love Curves Book 1)
by Aidy Award
$

9.99
She's stolen a priceless relic from his treasure, and his heart.Ciara is the best damn wedding planner this side of anywhere, but she's no thief.That's exactly what the sexy-ass dragon shifter has accused her of - stealing his treasure.She's going to steal something of his alright, his sanity, if he doesn't let her go so she can get back to giving couples their happy ever afters.Its the best way to ignore the fact she's sure ...
KINDLE
The Ransom of a Night Hunter
by Megan Derr
$

0.99
All Whitney wants is to go to dinner with his boyfriend and ask him to move in with him. Instead he winds up kidnapped, a mistake for which his family will harass him relentlessly—and which his kidnappers will swiftly come to regret.Author's Note: This book is a sequel to A Game Most Dangerous
KINDLE
Death by Mistletoe (Cursed Holiday Book 1)
by Gwen Knight
$

4.99
Survival Rule #16: Never kiss beneath cursed mistletoe…unbridled passion will get you every time.Most assume my life is awesome. Why wouldn't they? As the alpha's daughter, I'm the fourth-highest ranking wolf beneath him, my mother, and my father's beta. What they don't know is that my father and I hate each other. Like full-on teeth-snapping-at-each-other's-throats hate each other.Usually, we make it work. Or did—until the bodies started piling up. Now, I'm in charge of the ...
KINDLE
King of the Fae: a Hot Fantasy Romance (Blood Court Book 1)
by Ava Mason
$

8.99
She wasn't supposed to be his Fated Mate.She is the human destined to destroy his world.He is the Fae king sent to kill her.He wasn't supposed to fall in love with her.She wasn't supposed to be his Fated Mate.Everyone's twenty-first birthday is supposed to be something to remember. A milestone, a step into real adulthood. My birthday was when everything changed. That's the day the men showed up. Everywhere I went, they watched me, creeping ...
KINDLE