Welcome, book lover! Are you looking for Kindle book deals? OHFB features limited-time sales of the best free and bargain Kindle books from the biggest publishers and bestselling independent authors. These are today's featured books:
Runaways: The Beginning
by Ta'Karrah Stephen
$

2.99
Based in today's world of drugs, twin teens Jason and Jalisha Matthews are put to the test to see if they can make it in the world without their mother.After losing their father at a young age and in a fatal accident their mother Jessie turned to drugs to cope with losing him. The teens were left on their own with little help from her. Jason stepped up to take care of the house while ...
KINDLE
Seasons Within
by Lele Iturrioz
$

4.99
Edited version uploaded on: April 16, 2017 ------Most teenage girls know their name, where they came from, who they are. Not G, a beautiful redhead with unusual markings on her wrist. She gets her name from a silver locket she keeps around her neck, unaware the engraved letter "G" on its front holds the secret to her past.G's life before the age of six has been a mystery to her. Each night for the last ...
KINDLE
Lethal Dispatch
by Max Tomlinson
$

2.99
When the soldiers shot her father, she took an oath—and the name the rebels gave her. 'Inez' avenged her father. Then she was ready to move on. She had no more need for Inez.But it wasn't that simple. They said she couldn't just walk away. She had one last mission: deliver a package to the City of Fury—Buenos Aires.What could possibly go wrong?Murder. Kidnapping. Betrayal.Everything…-------------------------------------------------------------------------------------------------------------This book is a standalone thriller featuring characters from the Sendero ...
KINDLE
CeeGee's Gift
by Tudor Robins
$

0.99
A young girl is born with a mysterious gift. An old man teaches her what it means to be gifted. Together they learn the reason we are here on earth is to discover and give our gifts. Everyone has a gift. CeeGee's Gift is a book to be read and shared by young and old.
KINDLE
Objects in Mirror (Stonegate Series Book 1)
by Tudor Robins
$

2.99
Starving, starving … Grace is always starving these days.But Grace is also strong, and determined, and skinny. For the first time ever Grace is as thin as she wants to be – nearly – and there's no way she's giving that up.Except, what if she has to give up other things to be able to keep wearing her new "skinny" breeches?What if it comes down to a choice between all the horses she loves – ...
KINDLE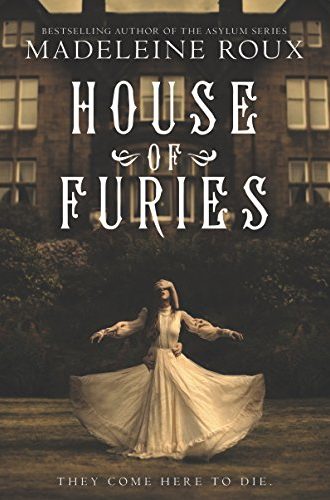 House of Furies
by Madeleine Roux
$

9.99
Featuring stunning interior illustrations from artist Iris Compiet, plus photo-collages that bring the story to chilling life, House of Furies invites readers to a world where the line between monsters and men is ghostly thin.
KINDLE
From Gods
by Mary Ting
$

2.99
Skylar Rome can't wait to spend her last summer before college with her cousin, Kayla. Everything changes when they meet the Grand brothers. Skylar is sure she should stay away from Mason Grand, but their attraction is undeniable. Then Skylar's life erupts into turmoil. She steps into a world where descendants of ancient gods have super powers, evil beings chase her, and questions arise about her own identity. She is running out of time and ...
KINDLE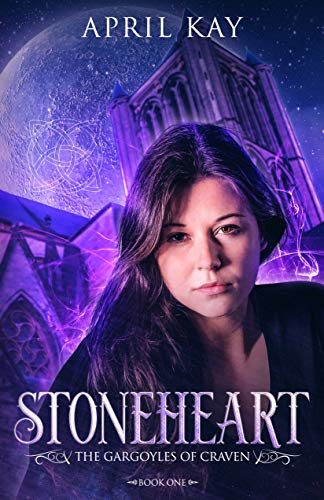 Stoneheart (The Gargoyles of Craven Book 1)
by April Kay
$

3.99
Shyla Bellamy never would have cut through the park that summer night if she'd known it would turn her life upside-down. One minute, she's enjoying her walk home, and the next, she's witnessing a murder. More than that, it's a murder caused by some kind of unexplainable magic. And when the body disappears without a trace, she tries to convince herself that it was all just one bizarre dream. 'At least things can't get any ...
KINDLE
Hans Christian Andersen's Complete Fairy Tales
by Hans Christian Andersen
This book contains the complete Andersen's 168 fairy tales and stories in the chronological order of their original publication.Hans Christian Andersen was a Danish author and poet. Although a prolific writer of plays, travelogues, novels, and poems, Andersen is best remembered for his fairy tales, a literary genre he so mastered that he himself has become as mythical as the tales he wrote. Andersen's popularity is not limited to children; his stories—called eventyrs, or "fantastic ...
KINDLE
Margaret: Book #3 in the House of Donato Series
by Patricia M Jackson
$

4.99
An exciting new city. Wanton success. A nefarious criminal enterprise.You'll find so much more than romance in this book because the twists and turns will keep you reading through the night. Peggy is a brilliantly talented virtuoso pianist going off to study at Julliard. Donovan is a Duluth native and a small-town cop starting a new career in NYC as an FBI agent. As friends of friends, becoming roommates was almost inevitable. When she becomes ...
KINDLE