Welcome, book lover! Are you looking for Kindle book deals? OHFB features limited-time sales of the best free and bargain Kindle books from the biggest publishers and bestselling independent authors. These are today's featured books: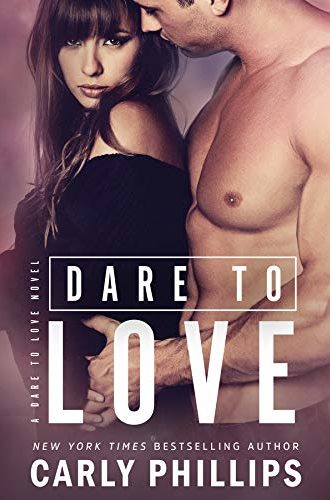 Dare to Love
by Carly Phillips
$

10.95
New York Times Best-selling Author Carly Phillips turns up the heat in her newest sexy contemporary romance series, and introduces you to the Dare family...siblings shaped by a father's secrets and betrayal.
KINDLE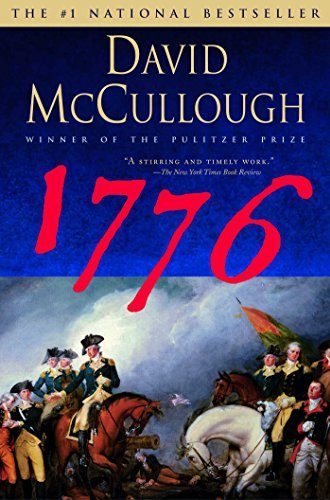 1776
by David McCullough
$

16.99
America's beloved and distinguished historian presents, in a book of breathtaking excitement, drama, and narrative force, the stirring story of the year of our nation's birth, 1776, interweaving, on both sides of the Atlantic, the actions and decisions that led Great Britain to undertake a war against her rebellious colonial subjects and that placed America's survival in the hands of George Washington.
KINDLE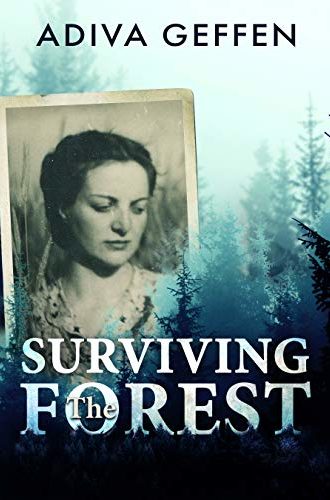 Surviving The Forest
by Adiva Geffen
$

12.99
She was a happy woman who lived a fairytale life. Shurka, her husband and their two children lived in a pretty house in a village in Poland, sure that nothing could harm them. Or so they thought… WWII broke out and though the family thought the Germans would never reach their village, they quickly understood they were wrong. They decided to escape into the dark forest. There, surrounded by animals, they knew that this was ...
KINDLE
The House of Closed Doors
by Jane Steen
$

12.99
Stubborn, heedless, disgraced: in 1871 Illinois, unwed Nell Lillington refuses to name the father of her child and is sent to a Poor Farm to give birth. When an unused padded cell is opened and two small bodies are discovered, Nell suspects murder. First in a series that has delighted thousands of readers with its blend of saga and mystery, The House of Closed Doors has over 300 5-star reviews on Amazon.com and over 700 ...
KINDLE
The Sasha McCandless Series: Books 1-3
by Melissa F. Miller
$

9.99
Now available in one volume, the first three fast-paced, suspense-packed legal thrillers in the Sasha McCandless series by USA Today bestselling Author Melissa F. Miller.
KINDLE
Emotional Intelligence 2.0
by Patrick Lencioni
$

24.99
Emotional Intelligence 2.0 delivers a step-by-step program for increasing your emotional intelligence using the four core EQ skills—self-awareness, self-management, social awareness, and relationship management—to exceed your goals and achieve your fullest potential.
KINDLE
88 Keys No Blocks
by Fabian Egger
$

13.99
Whether you're looking to write songs, improve your music production skills, make beats, play the keyboard in a band, or just want to fulfill the desire to play the piano, this nine step formula will teach you the key methods of today's top industry professionals in a quick and easy way. The program is based on exercises that come as close to the real life music setting as they possibly can. No music reading skills ...
KINDLE
Sickened
by Julie Gregory
$

16.99
From early childhood, Julie Gregory was continually X-rayed, medicated and operated on, in the vain pursuit of an illness that was created in her mother's mind. This title tells the story of how she survived Munchausen By Proxy (MBP), a form of child abuse forced on her by her mother's madness.
KINDLE
Packing for Mars
by Mary Roach
$

15.95
"America's funniest science writer" (Washington Post) explores the irresistibly strange universe of life without gravity in this New York Times bestseller.
KINDLE
SEAL Team Six
by Stephen Templin
$

9.99
When the Navy sends their elite, they send the SEALS. When the SEALS send their elite, they send SEAL Team Six. SEAL Team Six is a secret unit tasked with counterterrorism, hostage rescue, and counterinsurgency. Now Howard Wasdin takes readers deep into their world - beginning with the toughest and longest military training in the world. Wasdin's dramatic combat tales combine with his story of becoming one of the world's deadliest snipers to make this one ...
KINDLE