Welcome, book lover! Are you looking for Kindle book deals? OHFB features limited-time sales of the best free and bargain Kindle books from the biggest publishers and bestselling independent authors. These are today's featured books:
EL REY ARTHUR: Level 2 (Spanish Easy Reader) (Spanish Edition)
by Veronica Moscoso
$

7.95
This compelling novella, told from a dog's point of view, is based on the true events that turned Arthur, an Ecuadorian stray dog, into a global celebrity. The story is about the bond between a dog and a human. Arthur's journey began when he attached himself to the captain of an extreme sports team while competing in the 2014 Adventure Racing World Championship. It wasn't easy but, at the end, Arthur was able to win ...
KINDLE
Shooting Stars (A Teenage Vampire Love Story Book 1)
by Philip Carroll
$

12.99
An unlucky outcast. A girl with a secret. A supernatural date with destiny. Let's be real. Vampires must have bad breath. On top of that, they're ugly and evil. You wouldn't want to get next to one, much less kiss one.New freshman, Chuck McWilliams moves into town six weeks after school has already started. What could be worse than that? Agreeing to go to the Homecoming Dance with the class "weird girl".Chuck resigns himself to ...
KINDLE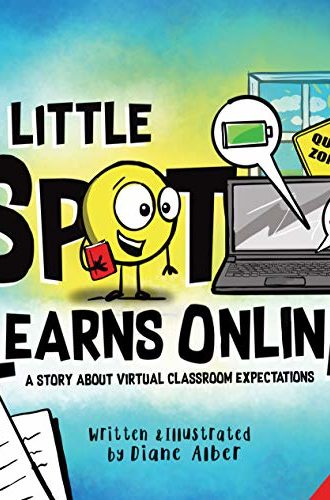 A Little SPOT Learns Online: A Story About Virtual Classroom Expectations
by Diane Alber
$

6.99
A Little SPOT Learns Online was created as a fun story to help prepare young kids to learn online. Learning primarily through a computer can be a difficult transition but if they know what to expect it will make things a little easier. Things feel a little different in a virtual classroom but it still can be a fun place to learn!
KINDLE