Welcome, book lover! Are you looking for Kindle book deals? OHFB features limited-time sales of the best free and bargain Kindle books from the biggest publishers and bestselling independent authors. These are today's featured books:
The Obsidian Chronicles, Book One: Ender Rain (The Unofficial Minecraft Adventure Short Stories)
by Mark Mulle
$

2.99
Unofficial Minecraft Short StoriesAn exciting Minecraft adventure you shouldn't miss!Vincent is a miner in a world not so very similar to your own, spending most of his days gathering valuable resources in the Underground despite the grave threat of unexpected collapses that could end his life at any time. When his friend, Austin, a crafter, joins him for the first time in search of the vast amounts of ore and treasure in the Underground, a ...
KINDLE
The Obsidian Cube (Book 1): An Unknown Past (An Unofficial Minecraft Book)
by Mark Mulle
$

2.99
GENRE: Children's AdventureAn Unofficial Minecraft Book for Kids Ages 9 - 12He is alone, lost, and with no memory of who or what he is. All he knows is his name: Steve. Fleeing through the night, pursued by half-glimpsed foes, Steve is rescued by the brave and beautiful Alex. Alex has appointed herself as the defender of a small village that finds itself under near-constant siege by the Mobs under the invincible Draugr: the Skeleton ...
KINDLE
A Quest of Heroes (Book #1 in the Sorcerer's Ring)
by Morgan Rice
$

0.99
"THE SORCERER'S RING has all the ingredients for an instant success: plots, counterplots, mystery, valiant knights, and blossoming relationships replete with broken hearts, deception and betrayal. It will keep you entertained for hours, and will satisfy all ages. Recommended for the permanent library of all fantasy readers." --Books and Movie Reviews, Roberto Mattos The #1 Bestseller! From #1 Bestselling author Morgan Rice comes the debut of a dazzling new fantasy series. A QUEST OF HEROES ...
KINDLE
The Book of Deacon (The Book of Deacon Series 1)
by Joseph Lallo
$

0.99
Myranda is a young woman more interested in staying alive than being a hero. Orphaned by a continent-spanning war that has gone on for decades too long and shunned for failing to support it, she has been on the move since she was only a child. One can hardly blame her when she thinks that the chance discovery of a fallen soldier's priceless cargo is the moment that will change her life. No one could ...
KINDLE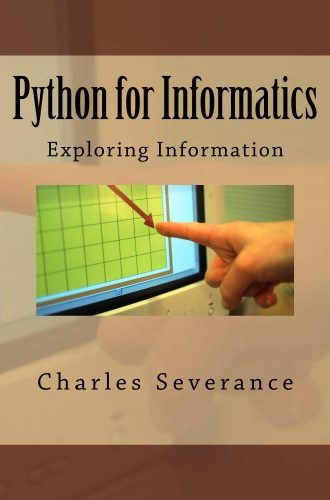 June's Blood (The Blood Flesh Bone Trilogy Book 1)
by Juliet Vane
$

0.99
Ghostly footsteps, haunted mirrors, stolen treasures…welcome to the Rosebud Academy.Up until a few weeks ago, eighteen-year-old Lissa Anderson drank, smoked, and partied hard as she tried to forget the sorrow of her best friend's death. But now that she's seen the error of her ways, she's determined to be the straightest arrow at Rosebud, an elite summer program for classical musicians. A spooky old dormitory, overprivileged students, and hours at the piano make the program ...
KINDLE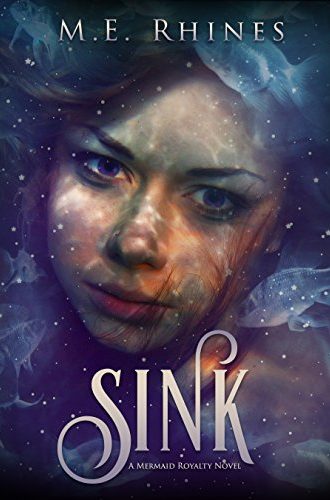 SINK (Mermaid Royalty Book 1)
by M.E. Rhines
$

0.99
"This book was magical from page one until the end." - Debbie Herbert, USA Today Best Selling author of the Dark Seas Trilogy. "You have GOT to read this one!" - Becky at Book Bite Reviews. "Enter this aquatic world and be prepared for a riveting tale.... No pun intended." -Laura at YA Book Divas.Sink is perfect for fans of Carrie Anne Noble's The Mermaid's Sister, Kiera Cass' The Siren, and Anna Banks' Of Poseidon. ...
KINDLE
Ripley's RBI 01: Scaly Tale (Ripley's RBI)
by Kicki Pallin
$

3.99
Join the RBI—a group of teen agents with special gifts—on a series of action-packed adventures as they travel the world!The Florida swamplands are home to hungry gators, wild electrical storms, and a most unusual creature. Sightings of a strange lizard-like animal reach Ripley High and the RBI are sent to investigate. During their search, the RBI agents find themselves in the middle of a high-speed airboat chase, a swarm of rats, a mysterious treasure hunt, ...
KINDLE
Rain Reign, Chapters 1-5
by Ann M. Martin
$

1.99
Download the first five chapters of Rain Reign, the latest from Ann M. Martin.Does losing her dog mean losing everything?Rose Howard is obsessed with homonyms. She's thrilled that her own name is a homonym, and she purposely gave her dog Rain a name with two homonyms (Reign, Rein), which, according to Rose's rules of homonyms, is very special. Not everyone understands Rose's obsessions, her rules, and the other things that make her different – not ...
KINDLE
Call of the Herald: Young Adult Epic Fantasy (The Dawning of Power trilogy Book 1)
by Brian Rathbone
$

0.99
Catrin Volker dreams of a peaceful life training horses. It's not to be. Comets appear in the night skies, announcing the return of a goddess. While trying to save her friend from bullies, Catrin unknowingly triggers powerful, ancient, magic and fulfills a prophecy that says she will destroy entire nations.The World of Godsland Young Adult Epic Fantasy Series includes:The Dawning of Power trilogy (Bundle available)Call of the HeraldInherited DangerDragon OreThe Balance of Power trilogy (Bundle ...
KINDLE
Gathering Water
by Regan Claire
$

0.99
Growing up as a foster kid, there's plenty Della Doe doesn't know — like who her parents were and what her real name is. On the day she ages out of the system, Della knows her constrained life will be forever changed, but she didn't know one thin folder would be the catalyst.Armed with her mother's name and a tendril of hope, Della travels across country to claim an inheritance far larger than the sound-side ...
KINDLE