Welcome, book lover! Are you looking for Kindle book deals? OHFB features limited-time sales of the best free and bargain Kindle books from the biggest publishers and bestselling independent authors. These are today's featured books: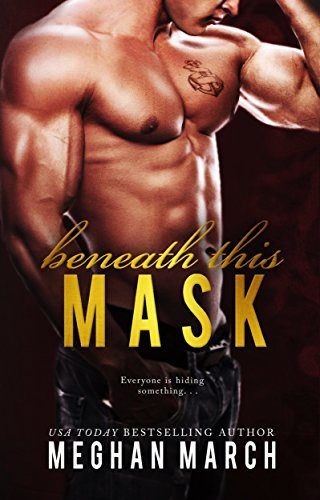 Beneath This Mask
by Meghan March
$

3.99
Are you ready to head to New Orleans? Fall in love with the sexy series readers call "deliciously addictive" and "binge-worthy" from USA Today bestselling author Meghan March. Former Navy fighter pilot. Son of a congressman. Successful businessman in my own right. With a résumé like mine, women have never been a challenge.Until I met her. This sexy, tatted-up bad girl wasn't part of my plans, but that punch to my gut every time I ...
KINDLE
Maliciously Obedient
by Julia Kent
$

2.99
From New York Times bestselling author Julia Kent:Lydia's new boss stole the job she wanted and he thinks he owns the place already on Day One.Turns out -- he actually does.She can't control her attraction to Matt, the man with stormy eyes and a penchant for kissing her in the supply closet, the elevator, and in her increasingly intense dreams. Dreams that sometimes include his friend Jeremy...But Matt has a secret -- he's really Michael Bournham, playboy ...
KINDLE
The Pawn
by Skye Warren
$

3.99
"Wickedly brilliant, dark and addictive!" - Jodi Ellen Malpas, #1 New York Times bestselling authorThe price of survival...Gabriel Miller swept into my life like a storm. He tore down my father with cold retribution, leaving him penniless in a hospital bed. I quit my private all-girl's college to take care of the only family I have left.There's one way to save our house, one thing I have left of value.My virginity.A forbidden auction...Gabriel appears at ...
KINDLE
No Place to Die
by Jaden Skye
$

2.99
"In NO PLACE TO DIE, Jaden Skye creates a set of characters that are very well developed, and makes you cheer for our heroine on every page. The environment and the overall description of scenes are superb, making you feel the suspense in the air the whole time. Jaden Skye is a natural story teller and the plot is intelligent and intense, developing at a nice pace. The book was well edited and is an ...
KINDLE
Hard Fall
by PT Reade
$

0.99
An ex-cop with a past. A case police couldn't solve. One chance at redemption...Ex-New York detective Thomas Blume hunts the streets of London for the killers that tore his family apart. For justice, for closure, for revenge.But when Blume stumbles across a case that baffled local police, he unwittingly joins a world of criminals, corruption, and cops that will do anything to stop him.Now, in a country he doesn't understand and a city stacked against ...
KINDLE
Cream Puff Murder
by Sandi Scott
$

2.99
This is Book 1 in the *new* Seagrass Sweets cozy mystery series.BONUS: Recipe included.Ashley Adams is settling back into her life in Seagrass, TX after leaving a broken heart and criminal ex-boyfriend in Paris, France. Her French sweets catering company has finally landed a major job, making Ashley grateful for all that is going right – her business, her work partnership, and reconnecting with an old friend Ryan. All that changes when Ashley overhears one ...
KINDLE
Better Off Wed
by Laura Durham
$

3.99
**Winner of the Agatha Award for Best First Novel!**Planning weddings can be murder. But stumbling across dead bodies usually isn't on the itinerary. Can a wedding planner use her skills to discover who's killing her clients?Society wedding planner Annabelle Archer is no stranger to wedding day stress, but a dead body at her latest fete takes the cake. When suspicion falls on her best friend and caterer Richard Gerard, she knows she must find the ...
KINDLE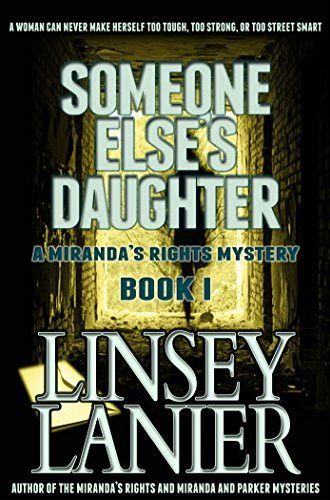 Someone Else's Daughter
by Linsey Lanier
$

3.99
Book #1 in the exciting mystery-thriller series from bestselling author Linsey Lanier.A woman can never make herself too tough, too strong, or too street smart.THE SEARCHING MOTHERMiranda Steele. Smart-talking, hot pepper-eating loner whose abusive ex-husband stole her baby and gave it up for adoption. She comes to Atlanta to hunt for her daughter.THE PIWade Parker. Wealthy owner of the Parker Investigative Agency, ace detective, and the most eligible forty-four-year-old bachelor in Atlanta. He still mourns ...
KINDLE
Wild Irish Heart
by Tricia O'Malley
$

0.99
It is time…An ancient book, a power untouched, and a heart unloved lead Keelin O'Brien from her graduate studies in Boston to a small village on the coast of Southern Ireland. Determined to unearth the secrets lying hidden in the enchanted waters of the cove, Keelin has little time for a surly Irishman who infuriates her during the day and haunts her fantasies at night. Inexplicably drawn to the woman who has stepped from his ...
KINDLE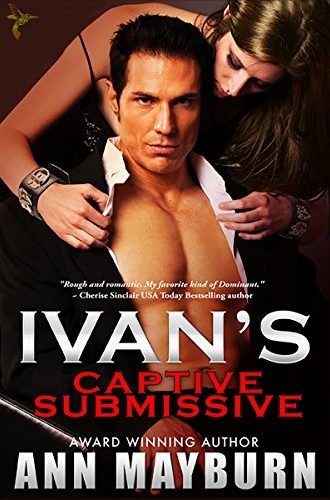 Ivan's Captive Submissive
by Ann Mayburn
$

2.99
When Gia Lopez signs up for the Submissive's Wish Charity Auction she has no idea that she's about to be bought by a Russian Dom who will do anything to make her fantasies come true. Including staging an elaborate kidnapping that Gia believes is real. Ivan is instantly drawn to Gia and he wants to be the best Master she's ever had. As he spends time with Gia he begins to have intense feelings for ...
KINDLE