Welcome, book lover! Are you looking for Kindle book deals? OHFB features limited-time sales of the best free and bargain Kindle books from the biggest publishers and bestselling independent authors. These are today's featured books:
Losing Your Head (The Charlie Davies Mysteries Book 1)
by Clare Kauter
$

1.10
Charlie Davies has never solved a murder before - or committed one, although it might have crossed her mind. Especially when it comes to James McKenzie. "The funniest book I've ever read... It gave me stomach cramps from laughing so much!" - Morgana Best, best-selling mystery authorWhen rich boy James is accused of killing his uncle, he bets Charlie twenty grand that she can't find the real culprit, and she simply can't resist. The money, that ...
KINDLE
Christmas Kisses: A Zodiac Shifters Paranormal Romance Anthology
by Bethany Shaw
$

9.99
A shifter's mate is in the stars… but sometimes that rugged alpha hero or sassy heroine is waiting under the mistletoe for his or her one true love.Christmas Kisses is a boxed set of ALL NEW short stories set in Zodiac Shifters, a collection of books with an astrological spin on love. From Aries to Virgo… discover all-new tales of paranormal romance and urban fantasy. Our world features New York Times, USA Today, and other ...
KINDLE
Blake Pierce: Mystery Bundle
by Blake Pierce
$

0.99
Here is a bundle of the first books in four Blake Pierce series—the Mackenzie White, the Avery Black, the Riley Paige, and the Keri Locke series—all here in one convenient place. This bundle offers a great introduction to Blake Pierce's series with over 200,000 words of reading.
KINDLE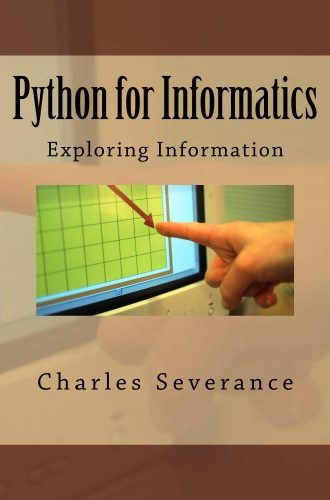 June's Blood (The Blood Flesh Bone Trilogy Book 1)
by Juliet Vane
$

0.99
Ghostly footsteps, haunted mirrors, stolen treasures…welcome to the Rosebud Academy.Up until a few weeks ago, eighteen-year-old Lissa Anderson drank, smoked, and partied hard as she tried to forget the sorrow of her best friend's death. But now that she's seen the error of her ways, she's determined to be the straightest arrow at Rosebud, an elite summer program for classical musicians. A spooky old dormitory, overprivileged students, and hours at the piano make the program ...
KINDLE
The Game (The Game is Life Book 1)
by Terry Schott
$

0.99
He didn't know he was playing.Zack was just living his life.It was really a game.When he started to ask questions, everything changed. Zack wasn't supposed to figure it out. He could ruin everything.Zack was disoriented when he woke up. They had welcomed him back. He didn't know where he'd been. He just remembered being 74 and near death.They said he was seventeen.What was this "best score" they kept going on about?Where was this place?Who were ...
KINDLE
Changing of the Guard (Pomp and Poverty Book 1)
by James Farner
$

2.99
"I thought my parents were killed when two runaway packhorses threw off their loads at the Ebonson Carrying Company…I was wrong."Queen Victoria ascends the throne in 1837 and heralds in a new era of prosperity for the British Empire. Whilst the great Norlong and Ebonson families fly the flag for the British Empire, Edward Urwin spends his time scratching pieces of art into the cobblestones of Birmingham.Life is straightforward for Edward until a strange old ...
KINDLE
Garden of the Wolf #1: Werewolf Shifter Romance
by Mac Flynn
$

0.99
Abby Lee and her friend Susie Baker leave their boring, stressful office jobs for two weeks of fun and relaxation at the Gardens, a mountain resort that advertises itself as the next Fountain of Youth. Sparks fly when Abby gets her first look at the handsome manager and owner of the Gardens and he insists the promise of youth is true, but doubts nag her and howls haunt her nights. She finds herself falling for ...
KINDLE
La Maldición de los Montreal: Una vibrante novela de amor, intriga, misterio y suspenso (Spanish Edition)
by Raúl Garbantes
$

0.99
Una vibrante novela de amor, intriga, misterio y suspensoBEST SELLER en Amazon.com en JuvenilRobinson Montreal se debate entre encontrar propósitos para vivir y dejarse llevar por la maldición que pesa sobre su familia. Su tiempo se agota y, si elige vivir, debe intentar desentrañar el misterio que se esconde detrás de dicha maldición. También es la historia de almas atormentadas que trascienden en el tiempo, buscando restablecer el equilibrio en un mundo de injusticias. Una ...
KINDLE
Pilgrim's Progress (Bunyan): Updated, Modern English. More than 100 Illustrations. (Bunyan Updated Classics)
by John Bunyan
$

2.99
Bonus - Includes Part IIOften disguised as something that would help him, evil accompanies Christian on his journey to the Celestial City. As you walk with him, you'll begin to identify today's many religious pitfalls. These are presented by men such as Pliable, who turns back at the Slough of Despond; and Ignorance, who believes he's a true follower of Christ when he's really only trusting in himself. Each character represented in this allegory is ...
KINDLE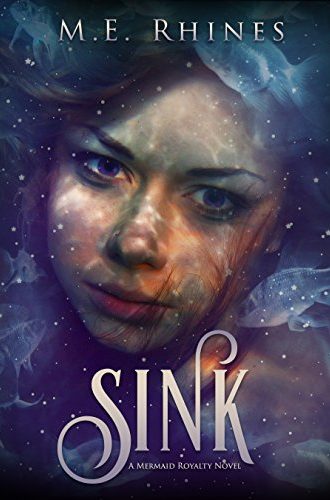 SINK (Mermaid Royalty Book 1)
by M.E. Rhines
$

0.99
"This book was magical from page one until the end." - Debbie Herbert, USA Today Best Selling author of the Dark Seas Trilogy. "You have GOT to read this one!" - Becky at Book Bite Reviews. "Enter this aquatic world and be prepared for a riveting tale.... No pun intended." -Laura at YA Book Divas.Sink is perfect for fans of Carrie Anne Noble's The Mermaid's Sister, Kiera Cass' The Siren, and Anna Banks' Of Poseidon. ...
KINDLE