Skyward
$

7.51
When she becomes the caregiver for five-year-old Marion Henderson, pediatric nurse Ella Majors finds herself drawn to Marion's father, a reserved veterinarian and conservationist, and as love blossoms between them, the unexpected return of Marion's mother threatens to tear them apart.
An Innocent Fashion
$

15.99
The Devil Wears Prada meets The Bell Jar in this story of a wide-eyed Ivy League grad who discovers that his dream of "making it" at leading New York City fashion magazine Régine may well be his undoing.
The Call
$

14.99
When a hunting accident leaves his son in a coma, the son's veterinarian father tries to find the man responsible while maintaining normalcy for his family until an unexpected visitor asks a favor that will test his resolve and force him to come to termswith what it truly means to be a family.
Second Chances
Nichole is caught in a tough position. She is juggling too many responsibilities as her world falls apart. She isn't sure where she can turn to for help, and she is facing a lot of harsh realities about just how much society can hold her back.
The Godfather
$

16.00
With its brilliant and brutal portrayal of the Corleone family, The Godfather burned its way into our national consciousness. This unforgettable saga of crime and corruption, passion and loyalty continues to stand the test of time, as the definitive novel of the Mafia underworld.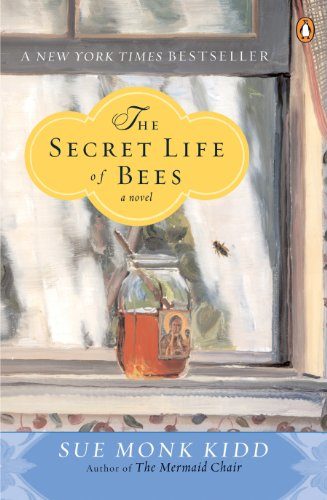 The Secret Life of Bees
$

16.00
The multi-million bestselling novel about a young girl's journey towards healing and the transforming power of love, from the award-winning author of The Invention of Wings.
Meet Me at the Museum
Tina and Kristian thought their love stories were over. Each on the other side of 60, they have lost a best friend and a wife, the ambitions of their youth, their hopes for a fresh start. Yearning for connection, they strike up a yearlong correspondence, brought together by a shared fascination with the Tollund Man, subject of Seamus Heaney's famous poem. As they open up to one another about their lives—daily routines, travel, nature, beauty, work, family—these two strangers become friends and then, perhaps, something more.
The Orphans of Race Point
$

15.99
Set on Cape Cod, Massachusetts, a suspenseful page-turning saga of love, murder, and the true meaning of faith from the author of the acclaimed The Liar's Diary.
Green Girl
$

14.99
With the fierce emotional and intellectual power of such classics as Jean Rhys's Good Morning, Midnight, Sylvia Plath's The Bell Jar, and Clarice Lispector's The Hour of the Star, Kate Zambreno's novel Green Girl is a provocative, sharply etched portrait of a young woman navigating the spectrum between anomie and epiphany.