Convenience Store Woman
$

15.00
Meet Keiko. Keiko is 36 years old. She's never had a boyfriend, and she's been working in the same supermarket for eighteen years. Keiko's family wishes she'd get a proper job. Her friends wonder why she won't get married. But Keiko knows what makes her happy, and she's not going to let anyone come between her and her convenience store.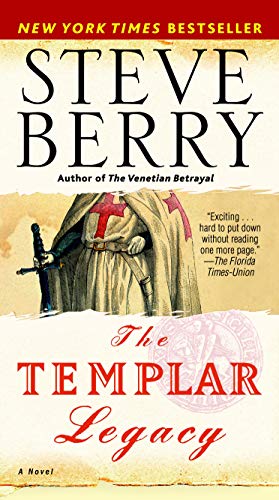 The Templar Legacy
$

9.99
The ancient order of the Knights Templar possessed untold wealth and absolute power over kings and popes . . . until the Inquisition, when they were wiped from the face of the earth, their hidden riches lost. But now two forces vying for the treasure have learned that it is not at all what they thought it was–and its true nature could change the modern world.
She's Come Undone
$

16.99
In this New York Times bestselling extraordinary coming-of-age odyssey, Wally Lamb invites us to hitch a wild ride on a journey of love, pain, and renewal with the most heartbreakingly comical heroine to come along in years.
Recipe for a Perfect Wife
In this captivating dual narrative novel, a modern-day woman finds inspiration in hidden notes left by her home's previous owner, a quintessential 1950s housewife. As she discovers remarkable parallels between this woman's life and her own, it causes her to question the foundation of her own relationship with her husband--and what it means to be a wife fighting for her place in a patriarchal society.
An Irish Country Doctor
$

8.99
An Irish Country Doctor from bestselling author Patick Taylor is a charming and engrossing tale that will captivate readers from the very first page—and leave them yearning to visit the Irish countryside of days gone by.
Power Man and Iron Fist: Volume 1
The best buddy team in comics, reunited at last! Luke Cage and Danny Rand, the Heroes for Hire turned Avengers, are going back to street-level basics — and there's a mystery to solve that will draw in crime lords, hired goons and old friends! But which of the three pose the most trouble?
Shuri: Volume 1
The world fell in love with her in Marvel's Black Panther. Now, T'Challa's techno-genius sister launches her own adventures — written by best-selling Afrofuturist author Nnedi Okorafor and drawn by Eisner Award-nominated artist Leonardo Romero!
Grief Cottage
The haunting tale of a desolate cottage, and the hair-thin junction between this life and the next, from bestselling National Book Award finalist Gail Godwin. Grief Cottage is the best sort of ghost story, but it is far more than that--an investigation of grief, remorse, and the memories that haunt us. The power and beauty of this artful novel wash over the reader like the waves on a South Carolina beach. Don't miss the book the New York Times called "deeply satisfying."
Defending Jacob
When his 14-year-old son is charged with the murder of a fellow student, assistant district attorney Andy Barber is torn between loyalty and justice as facts come to light that lead him to question how well he knows his own son.
These Women
From the award-winning author of Wonder Valley and Visitation Street comes a serial killer story like you've never seen before—a literary thriller of female empowerment and social change