A Thousand Splendid Suns
$

8.99
Propelled by the same superb instinct for storytelling that made The Kite Runner a beloved classic, A Thousand Splendid Suns is at once an incredible chronicle of thirty years of Afghan history and a deeply moving story of family, friendship, faith, and the salvation to be found in love.
Still Alice
$

16.00
In Lisa Genova's extraordinary New York Times bestselling novel, an accomplished woman slowly loses her thoughts and memories to Alzheimer's disease—only to discover that each day brings a new way of living and loving.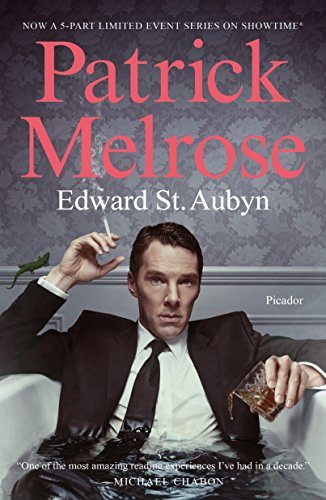 Patrick Melrose
$

16.99
By turns harrowing and hilarious, this ambitious novel cycle dissects the English upper class. Edward St. Aubyn offers his reader the often darkly funny and self-loathing world of privilege as we follow Patrick Melrose's story of abuse, addiction, and recovery from the age of five into early middle age.
Our Endless Numbered Days
$

15.95
Part fairy-tale, part magic, yet always savagely realistic Claire Fuller's haunting and powerful debut Our Endless Numbered Days will appeal to fans of Eowyn Ivey's The Snow Child and Christian Baker Kline's Orphan Train.
Dr. Horatio vs. the Six-Toed Cat
$

5.99
Set in the years before the Richardsons launch their bed and breakfast scheme, the quirky residents of the small Kentucky town are all in a tizzy over the upcoming Fall Festival. Alison, Al and Millie's headstrong daughter, astounds everyone with the news that she's getting married - in three weeks - to a Colombian! As her parents frantically try to stop the nuptials, Dr. Horatio, Goose Creek's beloved veterinarian, is determined to solve the mystery of the six-toed kittens that have been popping up all over town.
The Many Colours of Us
$

9.99
Julia Simmonds had never been bothered about not knowing who her father was. Having temperamental supermodel, Philadelphia Simmonds, as a mother was more than enough. Until she finds out that she's the secret love-child of the late, great artist Bruce Baldwin, and her life changes forever.
The Sympathizer
$

16.00
With the pace and suspense of a thriller and prose that has been compared to Graham Greene and Saul Bellow, The Sympathizer is a sweeping epic of love and betrayal. The narrator, a communist double agent, is a "man of two minds," a half-French, half-Vietnamese army captain who arranges to come to America after the Fall of Saigon, and while building a new life with other Vietnamese refugees in Los Angeles is secretly reporting back to his communist superiors in Vietnam.
The Atomic Weight of Love
$

15.95
In her sweeping debut novel, Elizabeth J. Church takes us from the World War II years in Chicago to the vast sun-parched canyons of New Mexico in the 1970s as we follow the journey of a driven, spirited young woman, Meridian Wallace, whose scientific ambitions are subverted by the expectations of her era.ong?
Dinner with Buddha
$

15.95
The author of Breakfast with Buddha brings his characteristic whimsy to a new novel about New York book editor Otto Ringling and Mongolian monk Volya Rinpoche, who embark on a road trip from Rinpoche's meditation center in North Dakota to the glitter and glitz of the Las Vegas strip.
The Paper Bag Christmas
$

15.00
A heart-tugging tale of a boy and a troubled little girl who discover that the true spirit of Christmas is alive and well in the hearts of those who earnestly seek it.