Welcome, book lover! Are you looking for Kindle book deals? OHFB features limited-time sales of the best free and bargain Kindle books from the biggest publishers and bestselling independent authors. These are today's featured books:
Superfoods Broccoli Recipes: Over 30 Quick & Easy Gluten Free Low Cholesterol Whole Foods Recipes full of Antioxidants & Phytochemicals (Natural Weight Loss Transformation Book 119)
by Don Orwell
$

2.99
How Can You Go Wrong With Superfoods-Only Diet?FACT:Way too many of us live in a state of poor health, lethargy and moderate obesity. We live with headaches, back pain, inflammation, arthritis, high blood pressure, high cholesterol, diabetes, skin problems, insomnia and cancer – they're all the byproducts of modern western diet, based on processed food. Superfoods are foods and the medicine and they can help with all these symptoms!!Superfoods Spinach Recipes contains 30 Broccoli recipes ...
KINDLE
The Ultimate Soup Diet Cookbook: Over 50 Delicious Homemade Soup Recipes
by Nancy Silverman
$

2.99
If you are looking for a book to teach you how to make the most delicious homemade soups and broths, then this is certainly the book for you! The Ultimate Soup Diet Cookbook: Over 50 Delicious Homemade Soup Recipes contains all of the information that you need in order to make the most mouthwatering homemade soups and broths. In this ultimate soup diet cookbook you will find a ton of helpful information such as what ...
KINDLE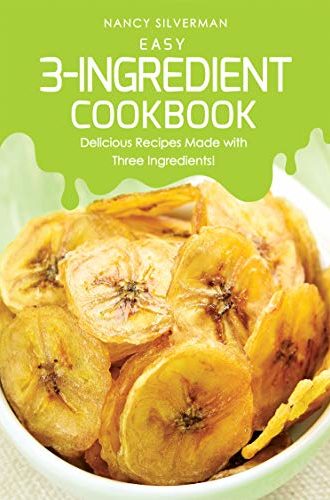 Easy 3-Ingredient Cookbook: Delicious Recipes Made with Three Ingredients!
by Nancy Silverman
$

3.96
Are you tired of spending hours in the kitchen following time-consuming recipes, with lots of expensive ingredients that are difficult to source? Are you looking for healthy and delicious meals to put on your family's menu? If you answered 'yes' to any of these questions, then this cookbook is the one you need! With 40 easy recipes requiring only 3 ingredients, you can create snacks, light meals, desserts, and drinks that are stress-free, simple, and ...
KINDLE
Jams and Jellies Recipes for Everyday Use: 30 Canning and Preserving Recipes for The Best Spreads
by Thomas Kelly
$

2.99
The solution to finding the right flavor and ingredients for my jams and jellies was to make them myself. This cookbook is a mixture of these recipes I found simple to make and scrumptious to eat. Most of these entries are for small batches that won't take up a lot of space in the refrigerator and will last for a few weeks to a few months. Most of these recipes mention pouring the jam or ...
KINDLE
Plant-based diet cookbook. The solution for boosting your energy level.: Nutritious & delicious plant-based recipes.
by David Hill
$

0.99
The plant-based diet might seem quite complicated to keep. But there is nothing to worry about. The plant-based nutritionist really easy way to follow the healthy way of life. Our amazing plant-based diet cookbook will guide you through this. You will learn about the plant-based eating benefits and what food exactly belong to the plant-based products and hat food you should exclude.The variety of plant-based recipes in this cookbook lets you have the delicious dishes ...
KINDLE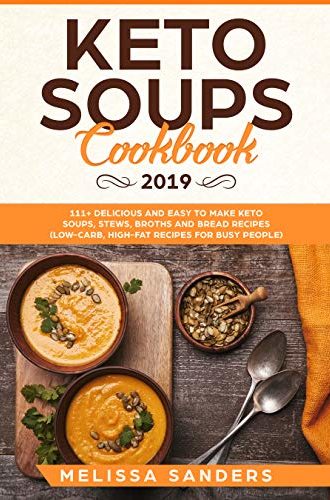 Canning and Preserving for Beginners: The Essential Canning Recipes Guide(canning for dummies,canning cookbook)
by Susan Wilson
$

2.99
★★Buy the Paperback Version of this Book and get the Kindle Book version for FREE ★★Canning and preserving is a great solution to get seasonal and budget-friendly food in your kitchen. But unless you learned how to do it , it can be difficult to know where to start. Canning & Preserving for Beginners is a great resource for your home canning with step-by-step directions and easy, flavorful canning recipes. Experience how enjoyable and delicious ...
KINDLE