Welcome, book lover! Are you looking for Kindle book deals? OHFB features limited-time sales of the best free and bargain Kindle books from the biggest publishers and bestselling independent authors. These are today's featured books: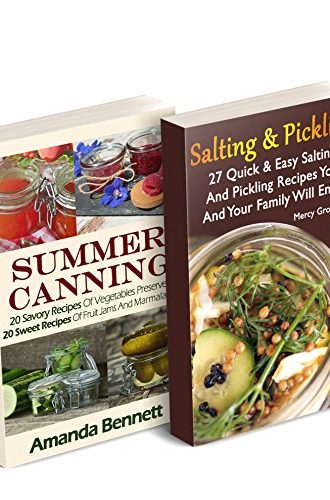 Diabetic Cookbook For Two: Over 330 Diabetes Type 2 Recipes
by Don Orwell
$

4.29
How Can You Go Wrong With Superfoods-Only Diet?FACT:Way too many of us live in a state of poor health, lethargy and moderate obesity. We live with headaches, back pain, inflammation, arthritis, high blood pressure, high cholesterol, diabetes, skin problems, insomnia and cancer – they're all the byproducts of modern western diet, based on processed food. Superfoods are foods and the medicine and they can help with all these symptoms!!Diabetic Cookbook for Two - 12th edition ...
KINDLE
Festive Dishes for The Whole Family: 40 Christmas Recipes That Include Sweet and Savory
by Valeria Ray
$

12.98
Are you up for some last-minute Christmas cooking? This cookbook is here to save your life. With having so many spectacular recipes, you will be able to amaze your family in no time. Here you have everything to make the best festive feast ever.From Seasonal Salmon to Apple Cider-Glazed Pork Tenderloin, you can choose the one you like better for a main course. Also, don't forget to wish a warm welcome with the classic starters ...
KINDLE