Welcome, book lover! Are you looking for Kindle book deals? OHFB features limited-time sales of the best free and bargain Kindle books from the biggest publishers and bestselling independent authors. These are today's featured books:
Lost Souls: Dystopian Paranormal Teen Romance (Mending Magic Series Book 1)
by W.J. May
$

3.99
USA Today Bestselling YA & Paranormal author, W.J. May takes you along a journey of finding oneself, finding your strengths and your weaknesses, of knowing who to trust and how far you are willing to go.Your curse is your biggest strength.I just didn't know it yet.Jamie Hunt's the high school quarterback in his senior year. He's popular, smart, got the prettiest girl in the school chasing him. Everything couldn't be more perfect.But a single mistake ...
KINDLE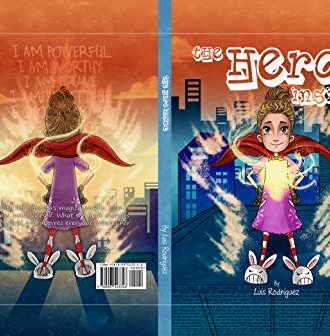 The Hero Inside
by Terri Bene'
$

1.99
With her abuelita's magical words, Iolani looks inside herself. What she finds changes her world and inspires everyone around her.
KINDLE
Valverde: Book 1 of Rebels Along The Rio Grande: A trilogy of novels about the Civil War in New Mexico
by Jennifer Bohnhoff
$

3.99
Texan Jemmy Martin wants nothing to do with the Civil War that is tearing apart the United States. He never wants to see New Mexico, the barren land that destroyed his father's happiness. But when his brother sells the family's mules to the Confederate Army, Jemmy feels forced to go with them to protect them and bring them home. New Mexican Raul Atencio hates both the Texicans and Americanos, whose presence threatens the culture of ...
KINDLE
Eternal: Fae Paranormal Romance (The Queen's Alpha Series Book 1)
by W.J. May
$

0.99
I will fight for what is mine.When the king is murdered, Katerina, his only daughter, must flee for her life. She finds herself on a strange and dangerous path. Alone for the first time, she's forced to rely upon her wits and the kindness of strangers, while protecting her royal secret at the same time.Because she alone knows the truth. It was her brother who killed the king. And he's coming for her next.Alone and ...
KINDLE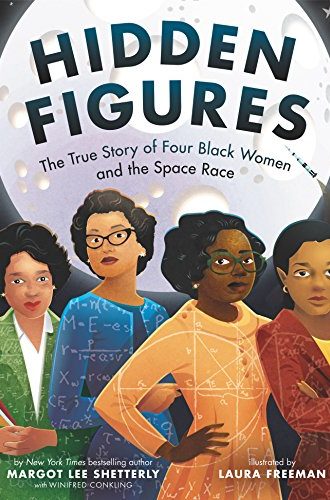 Hidden Figures
by Laura Freeman
$

17.99
Based on the New York Times bestselling book and the Academy Award–nominated movie, author Margot Lee Shetterly and Coretta Scott King Illustrator Honor Award winner Laura Freeman bring the incredibly inspiring true story of four black women who helped NASA launch men into space to picture book readers!
KINDLE
A FRIEND LIKE ANNABEL
by Alan Davidson
$

3.99
"I saw your friend Annabel in the High Street," said Kate's mother. "There was a duck following her around. It went into the newsagent's after her.""Yes," said Kate absently.She's completely bonkers - but then she's British! Classic comedy featuring 13-year-old Annabel Bunce, her best friend Kate Stocks, their assorted schoolmates [and some fairly eccentric grown-ups!] in the small English country town of Addendon. Five complete stories in one volume.PRESS DESCRIPTIONS:'Sparkling Annabel comedies...Alan Davidson's resourceful, unbowed ...
KINDLE
Mama Kangaroo Nursery Rhymes for Modern Times
by Cassandra Lennox
$

3.49
Mama Kangaroo Nursery Rhymes for Modern Times is a complete reimagining of the traditional nursery rhymes and songs. This book contains 24 brand new rhymes inspired by the whimsical ideals and rhyme schemes of the classics but with sensible, happier themes for the children of today. Join Mama Kangaroo and her family, along with their human and animal friends as they help teach children important life values such as love and friendship through rhyming verse ...
KINDLE