Welcome, book lover! Are you looking for Kindle book deals? OHFB features limited-time sales of the best free and bargain Kindle books from the biggest publishers and bestselling independent authors. These are today's featured books:
The Dragondain (The Moon Realm Series Book 2)
by Richard Due
$

1.99
It's the middle of the night, you need to send your brother to the Moon Realm, and he won't wake up. So you improvise. . . .When a confused Jasper awakes, he's convinced he's dreaming. But by the time he meets Greydor, Jasper understands that this is no dream. In fact, persuading the King of the Rinn to work with the men of Dain to defeat their common enemy is a nightmare. Then there's the ...
KINDLE
The Ghosts of Graceland: A Mandi Mystery
by Pam Harris
$

0.99
Unexplained voices coming from nowhere in the middle of the night, a strange man lurking around them, a quirky great- aunt who has an obsession about a singer who has been dead for years, a homeless teen-age boy with a secret—all mysteries that twelve-year-old Mandi Ferguson must solve during her dreaded stay in Memphis, Tennessee. Much against their will, she and her twin sister have been sent from their home in California to stay with ...
KINDLE
Beware the River (Tales from the DEAD Book 3)
by Kitty Margo
$

3.99
BJ sees things that no one else can see. The visions seem to be getting much worse with each passing day and now they are actually... attacking him. His friends decide that a relaxing camping trip to the cabin on the river might be just what the doctor ordered. Unfortunately, before the night is over, they will question whether or not they will even live through the night.5 star review from Uncle Bud (No relation)I ...
KINDLE
The Cat Who Came Back From The Dead (A Dreadful Mystery Book 1)
by Gillian Rogerson
$

2.99
Welcome to the town of Dreadful where weird and wonderful things happen all the time.Twelve-year-old Lucy Fleming is visiting her gran in Dreadful. There's something strange about the town that day which makes Lucy feel uneasy.Lucy's day takes a horrific turn when Gran visits The Dreadful Taxidermist. Eric, Gran's deceased cat, is going to be stuffed so that Gran can keep him on display in her home.Eric was evil when he was alive, and he ...
KINDLE
Three Heads in the Well: The classic fairy tale retold by Peter Joseph Swanson
by Peter Joseph Swanson
$

0.99
Enter the strange and fantastic world of the fairy tale. Read about what happens when two daughters of the king are rewarded or punished by the fairy heads in the well. Three Heads in the Well (or The King of Colchester's Daughters) is a tale hundreds of years old, now retold by Peter Joseph Swanson, adding a bit of this and that, including the classic Diamonds & Toads. The author also did the illustrations.
KINDLE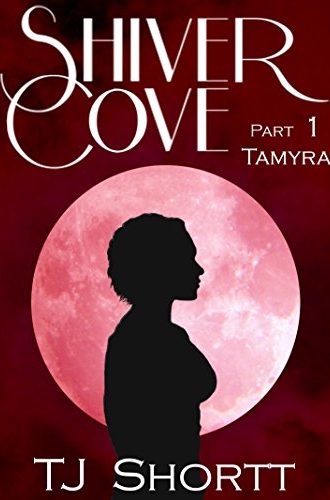 Shiver Cove, Part 1: Tamyra
by TJ Shortt
$

2.99
Shiver Cove - Young Adult series - Part 1 of 7 - Tamyra   Tamyra never considered the family curse to be real. Seriously, who even believes in werewolves? Waking up, naked, in a stranger's backyard sets Tamyra's reality straight and it becomes obvious staying in the big city is no longer an option.     Desperate to protect her full moon secret Tamyra moves to mysterious Shiver Cove. Being a painfully shy girl, starting her senior ...
KINDLE
MACLEOD
by Dave P. Fisher
$

2.99
Devon Macleod awoke staring at the swaying pines rising into the sky above him. He had been shot, his outfit stolen and he didn't know why. When the tough old widow Abby Chaney found him half-dead on her Bitter Grass ranch and got him home, she swung Macleod's future into an unexpected direction.He learned that Abby and her daughter Katy were hanging on by threads to their ranch in the Strawberry Mountains. They were pressed ...
KINDLE
Olive's Special Father's Day
by Sonica Ellis
$

2.99
His wings were ready, but my heart was not.Olive's Special Father's Day is a heartfelt story of a cute little bear named Olive whose father has passed away.  Join Olive as she struggles with what to do when her class begins to make Father's Day cards and see what Olive's teacher, classmates and mother do to help.Olive's Special Father's Day seeks to  helps children understand that grief and a sense of loss are normal feelings ...
KINDLE
Curiosity House
by Lauren Oliver
$

6.99
In this second book in the New York Times bestselling Curiosity House series by exceptional author Lauren Oliver and shadowy recluse H. C. Chester, four extraordinary children must avenge their friend's death, try to save their home, and unravel the secrets of their past . . . before their past unravels them.
KINDLE