Welcome, book lover! Are you looking for Kindle book deals? OHFB features limited-time sales of the best free and bargain Kindle books from the biggest publishers and bestselling independent authors. These are today's featured books:
Topsy Turvy: Bedtime with a Smile Picture Book (Bedtime Stories with Uncle Willy 3)
by Sarah Mazor
$

3.99
UNCLE WILLY IS BACK!TOPSY-TURVY, the hilarious third book in the Bedtime Stories with Uncle Willy series, will have you laughing out loud.Silly Uncle Willy brought back lots of pictures from his trip to the Village of ComeGo, where everyone is confused. People there say hello when they leave, kids teach their parents how to ride a tricycle, cows play fetch, and many more silly situations!Perfect reading for bedtime with a smile! Recommended for kids ages ...
KINDLE
The Adventures of Huckleberry Finn
by Mark Twain
$

3.95
The Adventures of Huckleberry Finn is a picaresque tale of adventures on a raft on the Mississippi River. It begins with Huck Finn's escape from his drunken, brutal father to the river, where he meets up with Jim, a runaway slave. The story of their journey downstream, with occasional forays into the society along the banks, is an American classic that captures the smells, rhythms, and sounds, the variety of dialects and the human activity of ...
KINDLE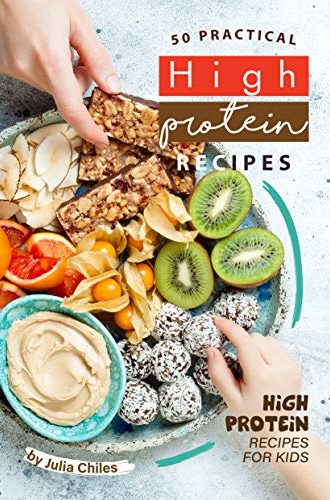 50 Practical High Protein Recipes: High Protein Recipes for Kids
by Julia Chiles
$

3.95
Need some high protein recipes for kids you'll actually use? Get a copy of High Protein Recipes for Kids: 50 Practical Recipes. It covers a wide swathe of ages and common cooking modalities! Put the feel-good-fun back in your child's meals! Delicious high protein recipes such as baked tenders and nuggets, pitas and homemade hummus, chewy protein treats, unique burgers and sandwiches, and much more!
KINDLE
Beeing Happy with Unicorn Jazz and Friends
by Loleta Ernst
$

11.97
Bee-ing Happy with Unicorn Jazz and Friends brings animal friends together in this heartfelt book filled with happiness and colorful hand-drawn, kid-like art! Unicorn Jazz and animal friends in this happiness books for kids include a bee named BEE HAPPY, octopus, gorilla, cat, ocean friends, and Woof the Crow, all showing imaginative and creative ideas on what being happy can mean.Add the Unicorn Jazz Plush toy stuffed animal with book for a great gift: Amazon.com/UnicornJazzPart ...
KINDLE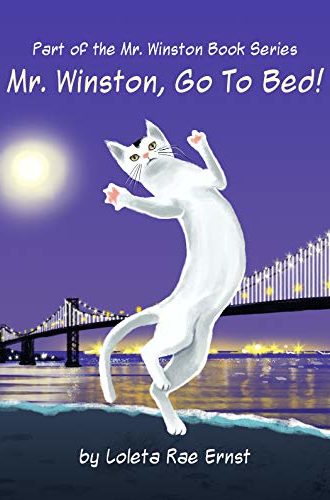 Mr. Winston, Go To Bed!: A Gorgeous Picture Book for Children or New Pet Owners
by Loleta Ernst
$

11.99
Have you ever had children or a furry friend that just wouldn't go to sleep? Perhaps they need a little more attention before they can shut their eyes. It takes some time for our little ones to learn how to go to bed at night. In this book we learn what happens when you don't get enough sleep! We learn a little tolerance. And we experience real life with children and furry loved ones living ...
KINDLE
Lunch Fun!: Best 50 Bento Recipes for Kids
by Julia Chiles
$

3.95
Need lunch ideas beyond a sandwich and chips? Bento is the perfect remedy and this book is the perfect companion! A lunch practice started in Japan to counter boring meals. Take a little of this and a little of that to make 1 unforgettable meal.
KINDLE
The Avengers Cookbook: Recipes to Save Your Taste Buds
by Susan Gray
$

3.95
About the Book: this book contains recipes that are likened to the characteristics of the characters of the popular Marvel Cinematic Universe franchise – the Avengers. So, if you are a big fan of the MCU, like we all are, this is the cookbook for you.Building the slickest gadgets, smashing the hardest things; throwing a mystical hammer, controlling lightning; fighting with a passion, hitting the most impossible targets; flying into outer space, defeating the enemies ...
KINDLE
The Fed-up Cow
by Peta Lemon
$

7.59
Winner of an Amazon All-Star award (Oct 18), (Nov 18)."Simply brilliant & very cleverly written""Absolutely hilariously funny and brilliantly illustrated with a subtle message at the end" "A wonderful find!" "Very clever" "Fabulously funny!" "My children(2 & 4) laughed all the way through this book & shouted 'again, again' at the end" "Bright, colourful, funny and brilliant" "Absolutely adorable story with a great message". Hilda is FED-UP with being a cow. Spending all day doing ...
KINDLE