Welcome, book lover! Are you looking for Kindle book deals? OHFB features limited-time sales of the best free and bargain Kindle books from the biggest publishers and bestselling independent authors. These are today's featured books:
What You Should Know About Politics . . . But Don't
by Jessamyn Conrad
$

16.99
In a world of sound bites, deliberate misinformation, and a political scene that is colored by the blue versus red partisan divide. How does the average educated American find a reliable source that's free of political spin? What You Should Know About Politics . . . But Don't breaks it all down, issue by issue, explaining who stands for what, and why—whether it's the economy, income inequality, Obamacare, foreign policy, education, immigration, or climate change. If you're ...
KINDLE
A Bend in the Stars
by Rachel Barenbaum
$

28.00
A bestselling, riveting literary delight for fans of All the Light We Cannot See and The Nightingale: an historical novel that is at once an epic love story and a heart-pounding journey across WWI-era Russia, following an ambitious young doctor and her scientist brother in a race against Einstein to solve one of the greatest mysteries of the universe.
KINDLE
Vampire Royals: Book 1
by Leigh Walker
$

9.99
Young women from every settlement in the land are being handpicked to enter The Pageant, a contest reminiscent of Miss Universe from the old days. Gwyneth West's social-climbing mother wants her to compete, but Gwyn isn't so sure.... The Pageant is government-sponsored. If you're lucky enough to be chosen, participation is mandatory. Aggressive competition is allowed, even encouraged. And then there's the prize...
KINDLE
Wedding of the Century
by Patricia McLinn
$

4.99
She's a working-class bride. He's a well-to-do groom. Their botched wedding is only the start of their storybook romance.
KINDLE
Murder Above the Fold
by Erin Lynn
$

8.99
When sister witches Mag and Clara Balefire stumble over the dead body of a local woman, they refuse to let the ruling of accidental death stand—not when they're positive it was murder.
KINDLE
The Daughter of Sherlock Holmes
by Leonard Goldberg
$

16.99
From USA Today and internationally bestselling author Leonard Goldberg comes The Daughter of Sherlock Holmes, a new thrilling tale of the great detective's daughter and her companion Dr. John Watson, Jr. as they investigate a murder at the highest levels of British society.
KINDLE
The Savage King
by Michelle M. Pillow
$

15.99
​Cat-shifting King Kirill knows he must do his royal duty by his people. When his father unexpectedly dies, it's his destiny to take the throne and all of the responsibility that entails. What he hadn't prepared for is the troublesome prisoner that's now his to deal with.
KINDLE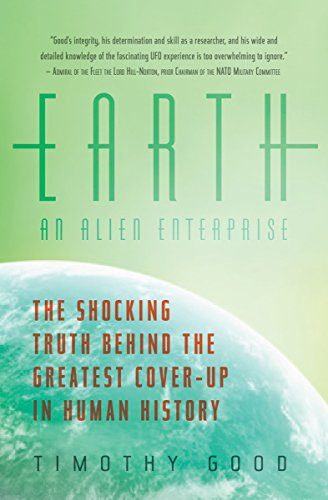 Earth: An Alien Enterprise
by Timothy Good
$

16.99
A worldwide history of alien contact from one of the most respected authorities on the phenomenon: "A bible for UFO watchers" (The Wall Street Journal).
KINDLE
The Giver
by Lois Lowry
$

7.99
Celebrate Lois Lowry's Newbery Medal–winning classic story of a young boy discovering the dark secrets behind his seemingly ideal world in this 25th Anniversary Edition of The Giver. Includes a new afterword from Lois Lowry, as well as her Newbery acceptance speech.
KINDLE