Welcome, book lover! Are you looking for Kindle book deals? OHFB features limited-time sales of the best free and bargain Kindle books from the biggest publishers and bestselling independent authors. These are today's featured books:
Under the Light of the Fool Moon
by D.A. McGrath
$

6.49
Clara doesn't think she's special, until she starts having terrifying nightmares and hearing voices in the night. Then her great aunt Selina tells Clara something incredible. Clara is a shape-shifter. But with this extraordinary, inherited gift comes a dangerous curse. Clara thinks Selina is crazy and dismisses her great aunt's warnings. But no matter how hard she tries, the curse cannot be escaped.
KINDLE
Kill the Dead
by Richard Kadrey
$

14.99
Sandman Slim is back from Hell. After wreaking unholy havoc in author Richard Kadrey's resoundingly acclaimed Sandman Slim, the demon-slaying anti-hero and half-angel fugitive from the underworld returns in a brutally funny, eye-poppingly inventive, and totally addicting follow-up, Kill the Dead. If you're a fan of Buffy and Jim Butcher, Christopher Moore, Neil Gaiman, and Warren Ellis, or you dig the dark urban fantasy vibe of Charlaine Harris, Kim Harrison, and Simon Green, you'll cheer Lucifer's onetime ...
KINDLE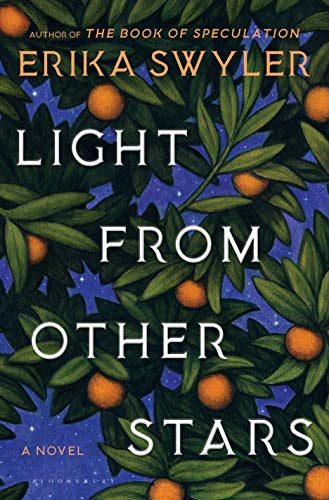 Light from Other Stars
by Erika Swyler
$

16.99
From the author of national bestseller The Book of Speculation, a poignant, fantastical novel about the electric combination of ambition and wonder that keeps us reaching toward the heavens.
KINDLE
Dog Collar Crime
by Adrienne Giordano
$

12.99
Out of work and down on her luck, Lucie Rizzo is forced to do the one thing she's long avoided—come home to her nutty, mob-infested family. A move that brings her back into the tempting arms of Frankie Falcone, the smoldering Italian ex who's no stranger to living with the mob.When Lucie parlays her temporary dog-walking gig into a legit career, Frankie becomes her number one supporter. Suddenly, shaking her mob princess reputation doesn't seem ...
KINDLE
The Girl From Paradise Hill
by Susan Lund
$

13.99
Tess returns home to bury her father but what she finds buried in his attic makes her question everything she thought she knew about the mild-mannered trucker…
KINDLE
Avogadro Corp
by William Hertling
$

13.95
David Ryan is the designer of ELOPe, an email language optimization program, that if successful, will make his career. But when the project is suddenly in danger of being canceled, David embeds a hidden directive in the software accidentally creating a runaway artificial intelligence. David and his team are initially thrilled when the project is allocated extra servers and programmers. But excitement turns to fear as the team realizes that they are being manipulated by ...
KINDLE
CyberStorm
by Matthew Mather
$

12.99
Mike Mitchell, an average New Yorker already struggling to keep his family together, suddenly finds himself fighting just to keep them alive when an increasingly bizarre string of disasters starts appearing on the world's news networks. As both the real world and the cyber world come crashing down, bending perception and reality, a monster snowstorm cuts New York off from the world, turning it into a wintry tomb where nothing is what it seems. Sometimes ...
KINDLE
Billy Joel: The Definitive Biography
by Fred Schruers
$

16.99
In Billy Joel, acclaimed music journalist Fred Schruers draws upon more than one hundred hours of exclusive interviews with Joel to present an unprecedented look at the life, career, and legacy of the pint-sized kid from Long Island who became a rock icon.
KINDLE