Welcome, book lover! Are you looking for Kindle book deals? OHFB features limited-time sales of the best free and bargain Kindle books from the biggest publishers and bestselling independent authors. These are today's featured books:
We the Animals
by Justin Torres
$

13.99
In this groundbreaking debut, Justin Torres plunges us into the chaotic heart of one family, the intense bonds of three brothers, and the mythic effects of this fierce love on the people we must become.
KINDLE
Winter's Tale
by Mark Helprin
$

8.99
One night, Peter Lake-orphan, master-mechanic, and master second-story man-attempts to rob a fortress-like mansion on the Upper West Side. Though he thinks the house is empty, the daughter of the house is home. Thus begins the affair between the middle-aged Irish burglar and Beverly Penn, a young girl who is dying. Because of a love that at first he cannot fully understand, Peter, a simple and uneducated man, will be driven "to stop time and ...
KINDLE
The Amazing Adventures of Kavalier & Clay
by Michael Chabon
$

18.00
A young escape artist and budding magician named Joe Kavalier arrives on the doorstep of his cousin, Sammy Clay. While the long shadow of Hitler falls across Europe, America is happily in thrall to the Golden Age of comic books, and in a distant corner of Brooklyn, Sammy is looking for a way to cash in on the craze. He finds the ideal partner in the aloof, artistically gifted Joe, and together they embark on ...
KINDLE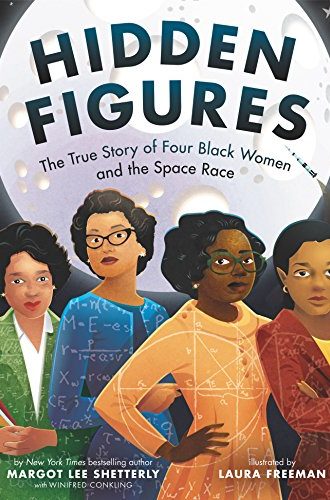 Hidden Figures
by Laura Freeman
$

17.99
Based on the New York Times bestselling book and the Academy Award–nominated movie, author Margot Lee Shetterly and Coretta Scott King Illustrator Honor Award winner Laura Freeman bring the incredibly inspiring true story of four black women who helped NASA launch men into space to picture book readers!
KINDLE
The Spender's Guide to Debt-Free Living
by Anna Newell Jones
$

16.99
Filled with do-it-yourself ideas, insight from experts, and tons of motivational tips and real-life practical advice, The Spender's Guide to Debt-Free Living proves that you don't have to win the lottery or get a new job to change your life.
KINDLE
Guilty Pleasures
by Laurell K. Hamilton
$

7.99
Anita Blake is small, dark, and dangerous. Her turf is the city of St. Louis. Her job: re-animating the dead and killing the undead who take things too far. But when the city's most powerful vampire asks her to solve a series of vicious slayings, Anita must confront her greatest fear—her undeniable attraction to master vampire Jean-Claude, one of the creatures she is sworn to destroy...
KINDLE
Trigger Warning
by Neil Gaiman
$

16.99
Multiple award winning, #1 New York Times bestselling author Neil Gaiman returns to dazzle, captivate, haunt, and entertain with this third collection of short fiction following Smoke and Mirrors and Fragile Things—which includes a never-before published American Gods story, "Black Dog," written exclusively for this volume.
KINDLE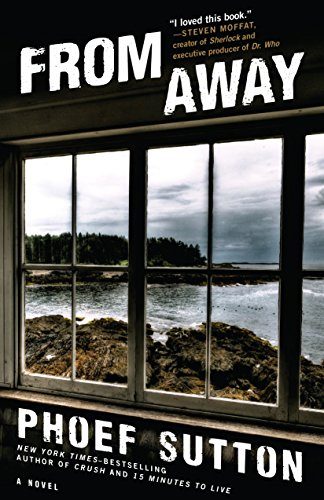 From Away
by Phoef Sutton
$

16.00
Sammy Kehoe, his sister, Charlotte, and her four-year-old daughter, Maggie, are all each other have left since the car accident that killed the rest of their family. When they visit their beloved old family home on remote Fox Island, Maine, Sammy and Charlotte each have relationship sparks with island locals. But the budding idyll is shattered when Sammy and Maggie's unexplained abilities to "see things" are put to the test when dangerous ghosts from the ...
KINDLE
Among the Poppies
by J'nell Ciesielski
$

3.99
The ideal lady wears lace, speaks quietly, and never—under any circumstances—fixes an automobile. But Gwyn Ruthers has never cared two snaps about being the ideal lady. With the war to end all wars exploding across the English Channel, she leaves behind her restrictive life as a chauffer's daughter to serve in an all-female ambulance unit in France. She's not about to let her social status or gender prevent her from serving her country. Not even ...
KINDLE