Welcome, book lover! Are you looking for Kindle book deals? OHFB features limited-time sales of the best free and bargain Kindle books from the biggest publishers and bestselling independent authors. These are today's featured books:
Yesterday's Mail
by Chautona Havig
$

0.99
Five of today's Best-selling Christian Authors weave five unique, connected stories where lost mail finds unexpected purpose.
KINDLE
The Ghosts of Hexley Airport
by Amy Cross
$

14.99
Ten years ago, more than two hundred people died in a horrific plane crash at Hexley Airport. Today, some say their ghosts still haunt the terminal building. When she starts her new job at the airport, working a night shift as part of the security team, Casey assumes the stories about the place can't be true. Even when she has a strange encounter in a deserted part of the departure hall, she's certain that ghosts ...
KINDLE
Bobby Undead: Season One
by Danial Hooper
$

7.99
It's a television show. That's actually a book. Bobby is a human. The rest of the cast are vampires. You've never seen (or read) anything like this. Buy it now. Or forever hold your piece. Or is it peace? Forever hold your piece of peace. Much better.
KINDLE
We Own the Sky
by Sara Crawford
$

11.99
16-year-old musician, Sylvia Baker, has always been different. She's the only one who can see the "flickering people." When she sees a gorgeous flickering man named Vincent, she learns that they are Muses.With his help, she finds herself creating exquisite songs that she loves almost as much as songs by her favorite bands--Radiohead, M83, and The Black Keys--and she is falling in love in a way she never knew was possible.
KINDLE
Killing Katie
by Brian Spangler
$

14.99
Amy Sholes has a problem. An obsession. She's a murderer. A talented and prolific serial killer. To most, she is a monster—an evil person with a cancer on her soul. But to many, she is an avenging angel, serving justice and helping those who could not help themselves. Her one rule, she only kills those who prey on others. Amy is beautiful and sexy with a wonderful husband and a family she adores. Her world ...
KINDLE
The Winter Road
by Adrian Selby
$

16.99
The brutally powerful story of a daring warrior traveling a path that might bring salvation to her people...or lead her to ruin. For fans of Mark Lawrence, Andrzej Sapkowski, and Joe Abercrombie.
KINDLE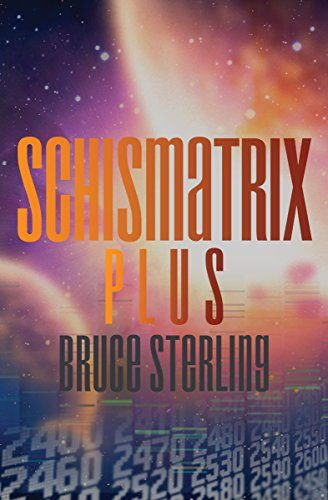 Schismatrix Plus
by Bruce Sterling
$

16.00
In the last decade, Sterling has emerged a pioneer of crucial, cutting-edge science fiction. Now Ace Books is proud to offer Sterling's stunning world of the Schismatrix--where Shaper revolutionaries struggle against aristocratic Mechanists for ultimate control of man's destiny. This volume includes the classic full-length novel, Schismatrix, plus thousands of words of mind-bending short fiction.
KINDLE
Homer's Odyssey
by Gwen Cooper
$

16.99
A New York Times Bestseller -- Homer's Odyssey is the once-in-a-lifetime story of an extraordinary cat and his human companion. It celebrates the refusal to accept limits -- on love, ability, or hope against overwhelming odds. By turns jubilant and moving, it's a memoir for anybody who's ever fallen completely and helplessly in love with a pet.
KINDLE
The Plantagenets
by Dan Jones
$

16.99
The New York Times bestseller, from the author of Crusaders, that tells the story of Britain's greatest and worst dynasty—"a real-life Game of Thrones" (The Wall Street Journal)
KINDLE
Last to Die
by Tess Gerritsen
$

9.99
For the second time in his short life, Teddy Clock has survived a massacre. Two years ago, he barely escaped when his entire family was slaughtered. Now, at 14, in a hideous echo of the past, Teddy is the lone survivor of his foster family's mass murder. Orphaned once more, the traumatized teenager has nowhere to turn - until the Boston PD puts Detective Jane Rizzoli on the case. Determined to protect this young man, ...
KINDLE