Welcome, book lover! Are you looking for Kindle book deals? OHFB features limited-time sales of the best free and bargain Kindle books from the biggest publishers and bestselling independent authors. These are today's featured books:
Eat Delicious
by Dennis Prescott
$

27.50
Energetic, classic, adventurous and completely satisfying, Eat Delicious is packed with stunning photography and big bold recipes-- perfect for fans of Jamie Oliver, Smitten Kitchen and the hundreds of thousands of followers of Dennis the Prescott on Instagram.
KINDLE
The Moment of Lift
by Melinda Gates
$

26.99
"In her book, Melinda tells the stories of the inspiring people she's met through her work all over the world, digs into the data, and powerfully illustrates issues that need our attention—from child marriage to gender inequity in the workplace." — President Barack Obama
KINDLE
Throne of Winter
by Sophie Davis
$

14.99
She's the headstrong Fire Fae of Legend. He's the sexy heir to the Caster throne. This won't end well.
KINDLE
Wrenched
by Emma James
$

3.99
Stolen—I was a whisper. Freedom—it came with a price. I was a secret. I don't even know my full name. Miss Catherine and Boxer changed my life. I've started to trust in humanity. That was until Edge walked into my life. Now I'm screwed. I've escaped one Hell's bastard only to be wrenched back towards another.
KINDLE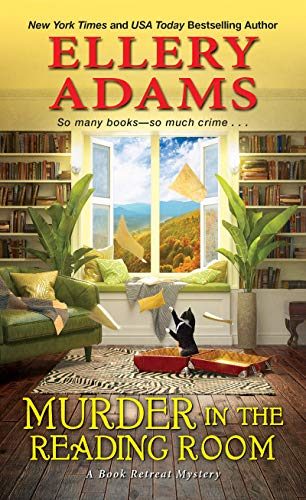 Murder in the Reading Room
by Ellery Adams
$

7.99
Storyton Hall, Virginia, is a paradise for book lovers who come from all over for literary getaways. But manager Jane Steward is temporarily leaving for another renowned resort—in hopes of solving a twist-filled mystery . . .
KINDLE
A Rocky Mountain Christmas
by William W. Johnstone
$

5.99
The families Jensen and MacCallister are two of the most legendary clans in frontier fiction. Now, the USA Today bestselling authors of A Lone Star Christmas bring them together once more--in a gripping tale of tragedy, survival, love, betrayal, and maybe even a miracle. . .
KINDLE
The 9 Steps to Financial Freedom
by Suze Orman
$

16.99
Financial expert Suze Orman is changing the way America thinks about money. Orman outlines a revolutionary approach to the way we save money, handle debt, and plan for our retirement. By examining and understanding our earliest attitudes toward money, we can honestly confront where we stand financially and take the necessary action toward financial freedom. Orman deals with managing money responsibly, handling credit card debt, planning for our retirement, trusts versus wills and more.
KINDLE