Welcome, book lover! Are you looking for Kindle book deals? OHFB features limited-time sales of the best free and bargain Kindle books from the biggest publishers and bestselling independent authors. These are today's featured books: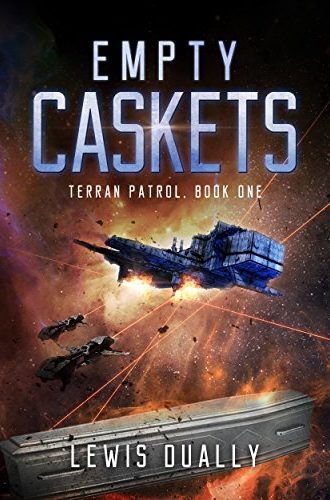 EMPTY CASKETS: Terran Patrol Book One
by Lewis Dually
$

11.99
An inquiry into the death of Specialist Granger Shelton has concluded and Skipper Allen Paul is officially cleared of culpability in the Spaceman's death. He is also promoted to Commander and placed back in command of the Navy's oldest, and in his opinion, finest space cruiser, the United Earth Ship, Dawn Rising. Now, as he wrestles with his grief over the loss of Granger Shelton, he is also troubled by a discovery made while escorting ...
KINDLE
Only The Dead Live Forever: A Whiskey Tango Foxtrot Novel: Book 3
by W.J. Lundy
$

10.00
WITH OVER 100 FIVE STAR REVIEWS, THE SERIES CONTINUES.WHISKEY TANGO FOXTROT BOOK IIIOnly the Dead Live Forever.The escape from Afghanistan was only the beginning.The Trio survived the initial fall, and built a refuge, they thought they had reached safety, but only to find themselves once again abandoned and surrounded by the primals. No contact with their families or commands, no relief from the rabid enemy. The fight continues as Brad and his men struggle to ...
KINDLE
The Human Chronicles Saga: Box Set #1 (The Human Chronicles Saga Box Sets)
by T.R. Harris
$

9.99
Adam Cain is an alien with an attitude.... Things could get messy! The Human Chronicles Saga - Box Set #1 - FIVE Books in One! Featuring the first five books in the epic sci-fi space opera adventure by T.R. Harris.  The Fringe WorldsAlien AssassinThe War of PawnsThe Tactics of RevengeThe Legend of Earth Note: 4 Box Sets Now Available (for a total of 20 books in the sets). Adam Cain - a young Navy SEAL abducted by aliens. And ...
KINDLE
Detective Docherty and the Demon's Tears: Detective Docherty Book 1
by Sarah WaterRaven
$

15.00
It was called the Great Awakening, when magickal kind returned to our world. They live among us now, renting apartments, laboring in the workforce, and paying taxes. Ares is a vampire and doing very well for himself in the modern world. Between teaching at the local university and assisting a paranormal investigator, things couldn't be better. But when a woman dies mysteriously in her own home, the question isn't who killed her, but what.Alexandria is ...
KINDLE
Immortals' Requiem: An Epic Grimdark Fantasy
by Vincent Bobbe
$

14.99
Amazon #1 Bestseller & OnlineBookClub.org's Book of the Year 2018There are beings that live a shadow's breadth from our reality...They are the dreams and nightmares of humanity, the ancient seeds of fairy-tale and superstition. These are the Immortals, creatures of magic that should live forever... and they are fading.When a horror two thousand years dead returns to contemporary England, creatures long thought lost to myth and legend collide in a scramble for survival that could ...
KINDLE
A Shaper's Promise: Book one of the Aura Shaper trilogy
by Thomas Wright
$

12.99
A Shaper's Promise is the first instalment of the epic fantasy Aura Shaper series of books which tell an extraordinary, highly original tale of good versus evil.Set in a world far from Earth without electricity and conveniences like cars, telephones and planes, this is a planet with eight-coloured rainbows and a universal religion dedicated to the light where some are born with 'gifts'. They might be Musicians or Artists, gifted with the Elements, like Stone, ...
KINDLE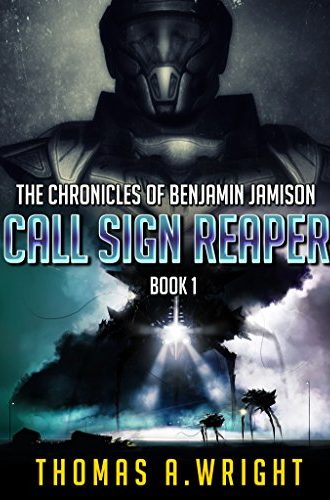 The Chronicles of Benjamin Jamison: Call Sign Reaper (Book 1)
by Thomas Wright
$

9.99
After a dishonorable discharge from the military on trumped-up charges, all Ben wanted to do was stay under the radar and be left alone. Someone with his talents and training is not soon forgotten or left alone. Ten months of peace and quiet are about to come to an end, starting with a bar fight and a visit from a special operations officer with orders to bring him back into the fold. He swore he ...
KINDLE
Orion Connection: The Legends Trilogy (The Orion Series Book 1)
by S DeGiorgio
$

14.99
The greatest cover up of all time . . . was orchestrated five thousand years ago . . . this is the continuation of that story. ORION CONNECTION is the first installment in the Legends trilogy, in which fiction novelist, S DeGiorgio, offers an eerily plausible connection between Mars and the rise of modern civilization. It's 2050, Earth's resources are nearly gone, armies guard what precious little remains, and as mankind prepares to set foot ...
KINDLE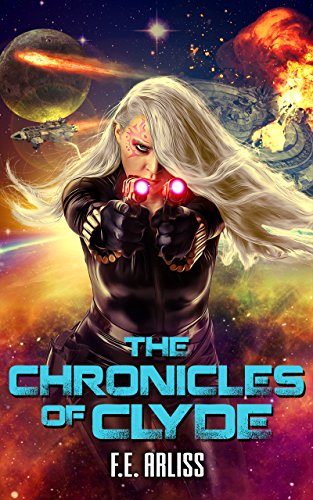 The Chronicles of Clyde: Unafiliated (Alien Alliance Book 3)
by F.E. Arliss
$

3.99
Arc Copperfield loves the Clyde, an ancient dented hulk of a cargo hauler. He's stocky, ugly and has a heart of gold. Along with Clyde's grizzled Commander, Ewan Quirke, she and a crew of survivors from Earth's holocaust run legal and illegal goods around a chaotically dangerous universe. Pirates flourish and governments plot to use people, steal loads and imprison the innocent for their own uses. There is no luck but that which they make, ...
KINDLE
King of Ash and Bone (Shattered Realms Book 1)
by Melissa Wright
$

8.99
When flying monsters break through the veil into her world, Mackenzie Scott has nothing left to lose. Her brother has been taken, her future has vanished, and all that remains is a desperate need for revenge. After discovering the breach the creatures used as a gateway, Mackenzie devises a plan to stop them, whatever the cost. When she finds an injured stranger in the street, he just might be the key she needs to succeed. ...
KINDLE