Welcome, book lover! Are you looking for Kindle book deals? OHFB features limited-time sales of the best free and bargain Kindle books from the biggest publishers and bestselling independent authors. These are today's featured books:
Bobby Undead: Season One
by Danial Hooper
$

7.99
It's a television show. That's actually a book. Bobby is a human. The rest of the cast are vampires. You've never seen (or read) anything like this. Buy it now. Or forever hold your piece. Or is it peace? Forever hold your piece of peace. Much better.
KINDLE
The Winter Road
by Adrian Selby
$

16.99
The brutally powerful story of a daring warrior traveling a path that might bring salvation to her people...or lead her to ruin. For fans of Mark Lawrence, Andrzej Sapkowski, and Joe Abercrombie.
KINDLE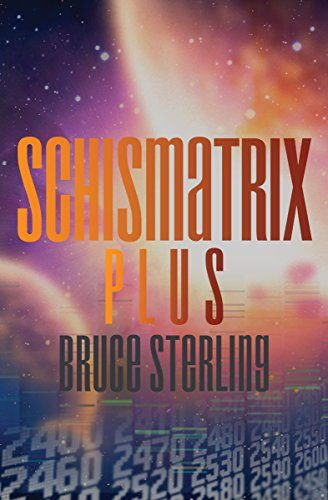 Schismatrix Plus
by Bruce Sterling
$

16.00
In the last decade, Sterling has emerged a pioneer of crucial, cutting-edge science fiction. Now Ace Books is proud to offer Sterling's stunning world of the Schismatrix--where Shaper revolutionaries struggle against aristocratic Mechanists for ultimate control of man's destiny. This volume includes the classic full-length novel, Schismatrix, plus thousands of words of mind-bending short fiction.
KINDLE
White Wolf Mate (Silverlake Shifters Book 2)
by Anastasia Wilde
$

7.95
A Wolf on the EdgeRafe Connors is losing it, taking crazy risks and starting bar fights just to keep his wolf sane. One rainy night he goes too far, and an angry posse runs him off the road into a ravine. Left for dead, Rafe is rescued by a mysterious white wolf shifter, who tends his wounds and then disappears. A Wolf in HidingTerin Whitney has no memory of her childhood, or the trauma that ...
KINDLE
Anthem
by Ayn Rand
$

2.68
In Anthem, Rand examines a frightening future in which individuals have no name, no independence, and no values. Equality 7-2521 lives in the dark ages of the future where all decisions are made by committee, all people live in collectives, and all traces of individualism have been wiped out. Despite such a restrictive environment, the spark of individual thought and freedom still burns in him - a passion which he has been taught to call ...
KINDLE
Escape the Sea
by G. Bailey
$

8.99
Seven towns. Seven seas. The seven council. The seven words every person lives by. The sea is lost, pirates are death. Cassandra should have been killed at birth, like all the other children who have powers like her. The changed ones. The ones who started the war, lost the seas and killed millions with their gifts. Lucky for Cassandra, her father is on the council. One of the seven rulers of her large town and ...
KINDLE
The Hollow's Awakening: Paranormal Reverse Harem (Beyond the Veil Book 1)
by Trina Bates
$

12.99
I thought I was out for a night of fun with the love of my life, Ebbin. My best friend Blue had other plans. She added a little something extra in our drinks. Something meant for Ebbin and I. A lust spell.We ended up taking three men home that night.Now eight weeks later, we find out we're pregnant. We're ecstatic, that is until we run into the three men we thought, were long gone.We didn't ...
KINDLE
Lover in Hell: A Post-Apocalyptic Paranormal Romance
by Dia Cole
$

0.99
One last night in hell…Ever since the Z-virus wiped out humanity, Eden spends her days rescuing animals from the undead and her nights avoiding Mike—the sexy alpha male soldier who wants to claim her for his own. He's too intense, dominating, and overprotective—everything Eden doesn't want in a man. Even worse, his smoldering gaze weakens her resolve to swear off men forever. But when a routine supply run goes horribly wrong, the unthinkable happens—Eden becomes ...
KINDLE