Welcome, book lover! Are you looking for Kindle book deals? OHFB features limited-time sales of the best free and bargain Kindle books from the biggest publishers and bestselling independent authors. These are today's featured books:
Erebus: An Apocalyptic Thriller
by Steven Bird
$

2.99
Erebus – A science fiction, apocalyptic thrill-ride like no other. ***WINNER of the 2018 audiobookreviewer.com listener awards THRILLER OF THE YEAR!***"Totally unique apocalypse: an unintended release sets the apocalypse in motion...""Erebus pushed all my right buttons; an Antarctic, foreboding setting, unearthing a biologic disaster hidden for millennia and a race to save humanity from it...""This is a captivating thriller...""Sci-Fi fans beware! Honestly, I was a bit surprised by the thrill and intensity of this story..."After ...
KINDLE
And A Meadowlark Sang (Goddess Durga Book 1)
by Jen Pretty
$

2.99
One ancient Hindu deity maintains the balance between humans and vampires. One woman makes a life for herself after tragedy. One vampire is hell bent on keeping his city streets free of violent rogues. Where they intersect… …a journey begins. Lark's life is strange. Vampires roam among us undetected, except by her. She learned the hard way to keep her curse to herself and run at the first sign of trouble. Meditation and yoga have been ...
KINDLE
Earth Warden: A Sci Fi Adventure (The Ancient Guardians Book 1)
by Tony James Slater
$

0.99
For centuries, the Wardens have guarded our planet.Their sacred duty: to protect humanity from itself…and from everything else.Lord Anakreon, Warden of the First Circle, has a problem.He's been forced to kill another apprentice, and he's rapidly running out of candidates.In fact, there is precisely one left…On Earth, Tristan Andrews is in trouble.He has been ever since the day his dad left for work – and never came home.Seven years later, living with one foot on ...
KINDLE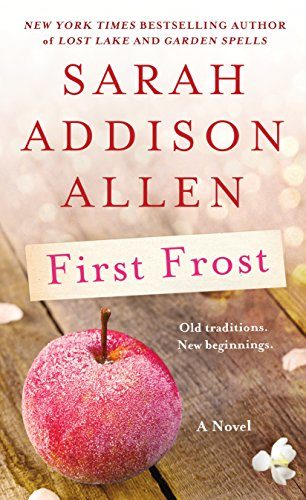 First Frost
by Sarah Addison Allen
$

8.99
It's October in Bascom, North Carolina, and autumn will not go quietly. As temperatures drop and leaves begin to turn, the Waverley women are made restless by the whims of their mischievous apple tree...and the magic that swirls around it. But this year, first frost has much more in store.
KINDLE
The Tetradome Run
by Spencer Baum
$

4.99
The Tetradome Run puts convicted felons in a race with genetically engineered monstrous creations. Murderers, rapists, terrorists, and thieves--they all will take their place at the starting line, and the most notorious among them is Jenna Duvall, the college student who shot a Senator. Allegedly. Jenna swears she's innocent, and as she runs for her life in the Tetradome, a journalist uncovers a shocking counter-narrative that suggests there is more to Jenna's story than anyone ...
KINDLE
Soul to Soul (Small Universe Book 2)
by Christopher M. Daniels
$

2.99
In Soul to Soul, Jon, Simon and Lyn continue to trip and stumble across the universe in search of the ultimate margarita and a possible date for their friend Gilbert. As usual, they become tangled up with the universal forces of confusion, female androids are added into the mix, abstract consciousness is discovered in soup bowl, late night cable movies are discussed, insane theories win out and, as always, an ample amount of alcohol is ...
KINDLE
Arethel's Adventures (Hapless Heroes Book 2)
by Sam Ferguson
$

2.99
What do you do if a wizard leaves you a gift?All that is left as evidence of the bizarre fantasy world Jack Stenton created while captive to his own imagination is a mysterious file folder with various manuscripts inside. One of these happens to be a copy of the memoirs of the near-sighted elf who had accompanied Simplin the Wise on his journey from Lickedintime to the Dark Tower. Somehow having been migrated to Jack's ...
KINDLE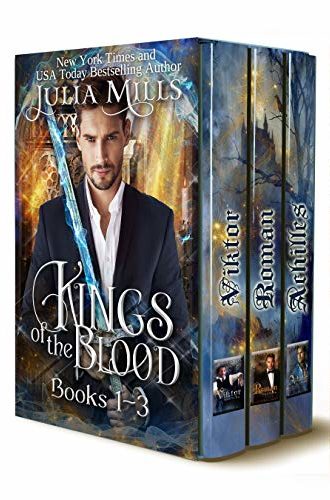 Kings of the Blood Volume 1
by Julia Mills
$

0.99
What would you do to save your one true love – the Keeper of Your Heart? The one person in all the Universe who sees you for exactly who and what you are, and loves you all the more for it. That special someone who with a single look can turn you inside-out and upside-down, leave you longing for more. Would there be any obstacle too daunting? Any battle you wouldn't fight?Ancient Warriors, snatched from ...
KINDLE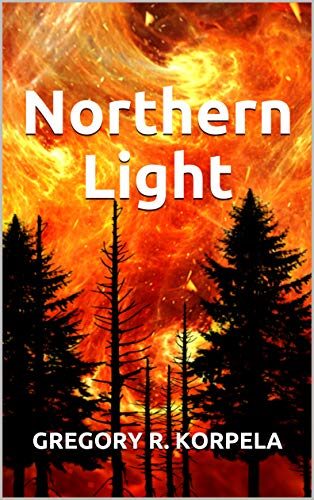 Northern Light
by Gregory R. Korpela
$

2.99
Have you seen the end of the world?A family of three on a month-long road trip to the most remote regions of northern British Columbia enjoy their scenic vacation until a group of unfamiliar men arrives at their isolated camp demanding their food and fuel. During their encounter, Katerina's husband, Greyson, is shot and her son, Jay, is kidnapped. As Katerina struggles to save her husband and reunite their family, they discover that the world ...
KINDLE
The Gypsy Pearl Boxed Set: Books 1 – 3
by Lia London
$

6.99
Three worlds, three gifts, three powers ~ one heart-pounding adventure!Caz is tired of living in space on an orbiting City-Station and would do anything to visit one of the planets in the Granbo System ~ even get herself sentenced to a reformatory for violent youth on the surface of Caren. En route, she meets a group of kindly gypsy traders whose alien companion singles her out for both terrifying violence and a tremendous honor: she ...
KINDLE