Welcome, book lover! Are you looking for Kindle book deals? OHFB features limited-time sales of the best free and bargain Kindle books from the biggest publishers and bestselling independent authors. These are today's featured books:
Wrenched
by Emma James
$

3.99
Stolen—I was a whisper. Freedom—it came with a price. I was a secret. I don't even know my full name. Miss Catherine and Boxer changed my life. I've started to trust in humanity. That was until Edge walked into my life. Now I'm screwed. I've escaped one Hell's bastard only to be wrenched back towards another.
KINDLE
It Gets Easier
by Justine Avery
$

0.99
Jake's loved and lost, suffered failed relationships and felt real sorrow, but the new girl in his life may be just the one to finally put an end to that life. He'd never guess that his very courage to commit could be the cause of his own downfall.
KINDLE
The Good Liar
by Nicholas Searle
$

16.99
Veteran con artist Roy spots an obvious easy mark when he meets Betty, a wealthy widow, online. In no time at all, he has moved into Betty's lovely cottage and is preparing to accompany her on a romantic trip to Europe. Betty's grandson disapproves of their blossoming relationship, but Roy is sure this scheme will be a success. He knows what he's doing. As the story weaves together Roy's and Betty's futures, it also unwinds ...
KINDLE
The Unlikely Adventures of the Shergill Sisters
by Balli Kaur Jaswal
$

16.99
The author of the Reese Witherspoon Book Club selection Erotic Stories for Punjabi Widows follows her acclaimed America debut with this life-affirming, witty family drama—an Indian This Is Where I Leave You—about three Punjabi sisters embarking on a pilgrimage to their homeland to lay their mother to rest.
KINDLE
A House Among the Trees
by Julia Glass
$

16.95
In Julia Glass's fifth book since her acclaimed novel Three Junes won the National Book Award, she gives us the story of an unusual bond between a world-famous writer and his assistant—a richly plotted novel of friendship and love, artistic ambition, the perils of celebrity, and the power of an unexpected legacy.
KINDLE
The Girls at 17 Swann Street
by Yara Zgheib
$

16.99
Yara Zgheib's poetic and poignant debut novel is a haunting portrait of a young woman's struggle with anorexia on an intimate journey to reclaim her life.
KINDLE
Peas, Carrots and an Aston Martin
by Hannah Lynn
$

10.99
In this witty and humorous story, Londoner Eric Sibley discovers that his only inheritance is his father's classic car - with one rather major string attached. Life quickly becomes a chaotic kaleidoscope of heavy machinery mishaps, missed deadlines, and grumpy pensioners as Eric is forced to juggle his hectic career and family life with regular visits to the small, riverside town of Burlam.
KINDLE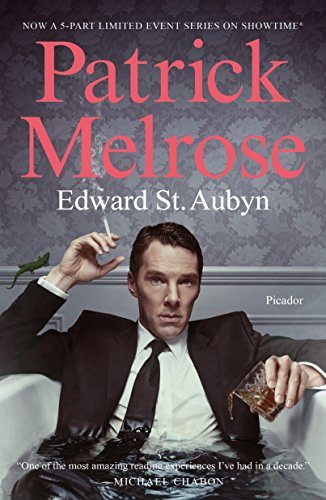 Patrick Melrose
by Edward St. Aubyn
$

16.99
By turns harrowing and hilarious, this ambitious novel cycle dissects the English upper class. Edward St. Aubyn offers his reader the often darkly funny and self-loathing world of privilege as we follow Patrick Melrose's story of abuse, addiction, and recovery from the age of five into early middle age.
KINDLE