Welcome, book lover! Are you looking for Kindle book deals? OHFB features limited-time sales of the best free and bargain Kindle books from the biggest publishers and bestselling independent authors. These are today's featured books:
East
by Kirk Kjeldsen
$

12.95
Fourteen-year-old Job Hammon ekes out an itinerant existence in the Pacific Northwest, in a not-too-distant future where China and other industrial economies have become primary world powers, and the United States has become a fractured, post-industrial wasteland. When Job learns that the mother he'd thought had died years before had actually left to seek work in Asia, he emigrates there in hopes of finding her and finding a better life.
KINDLE
Women in Sunlight
by Frances Mayes
$

17.00
By the best-selling author of Under the Tuscan Sun, and written with Frances Mayes's trademark warmth, heart, and delicious descriptions of place, food, and friendship, Women in Sunlight is the story of four American strangers who bond in Italy and change their lives over the course of an exceptional year.
KINDLE
Conversations with Friends
by Sally Rooney
$

16.99
Frances is a coolheaded and darkly observant young woman, vaguely pursuing a career in writing while studying in Dublin. Her best friend is the beautiful and endlessly self-possessed Bobbi. At a local poetry performance one night, they meet a well-known photographer, and as the girls are then gradually drawn into her world, Frances is reluctantly impressed by the older woman's sophisticated home and handsome husband, Nick. But however amusing Frances and Nick's flirtation seems at ...
KINDLE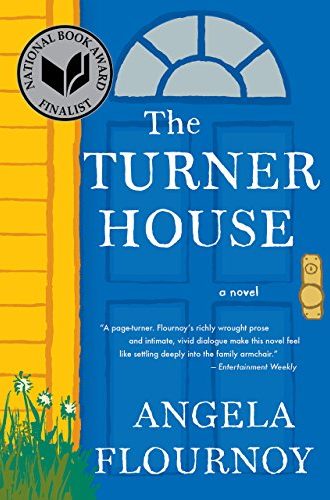 The Turner House
by Angela Flournoy
$

15.99
Already praised by Ayana Mathis as "utterly moving," The Turner House brings us a colorful, complicated brood full of love and pride, sacrifice and unlikely inheritances. It's a striking examination of the price we pay for our dreams and futures and the ways in which our families bring us home.
KINDLE
The Essay
by Robin Yocum
$

14.99
Jimmy Lee Hickam grew up along Red Dog Road, a dead-end strip of gravel and mud buried deep in the bowels of Appalachian Ohio. It is the poorest road, in the poorest county, in the poorest region of the state. To make things worse, the name Hickam is synonymous with trouble.
KINDLE
The Immortalists
by Chloe Benjamin
$

16.00
If you knew the date of your death, how would you live your life? A sweeping novel of remarkable ambition and depth, The Immortalists probes the line between destiny and choice, reality and illusion, this world and the next. It is a deeply moving testament to the power of story, the nature of belief, and the unrelenting pull of familial bonds.
KINDLE
Water for Elephants
by Sara Gruen
$

15.95
Nonagenarian Jacob Jankowski reflects back on his wild and wondrous days with a circus. It's the Depression Era and Jacob, finding himself parentless and penniless, joins the Benzini Brothers Most Spectacular Show on Earth. There he meets the freaks, grifters, and misfits that populate this world. Jacob introduces us to Marlena, beautiful star of the equestrian act; to August, her charismatic but twisted husband (and the circus' animal trainer); and to Rosie, a seemingly untrainable ...
KINDLE
My Coney Island Baby
by Billy O'Callaghan
$

15.99
Radiant with beauty, longing, and desire, and deeply touching, this literary novel, reminiscent of the works of William Trevor and Colm Tóibín, evokes the long love affair between a man and a woman, each married to another, who meet every month in a decaying hotel in Coney Island, Brooklyn.
KINDLE
Home Field
by Hannah Gersen
$

14.99
The heart of Friday Night Lights meets the emotional resonance and nostalgia of My So-Called Life in this moving debut novel about tradition, family, love, and football.
KINDLE