Welcome, book lover! Are you looking for Kindle book deals? OHFB features limited-time sales of the best free and bargain Kindle books from the biggest publishers and bestselling independent authors. These are today's featured books: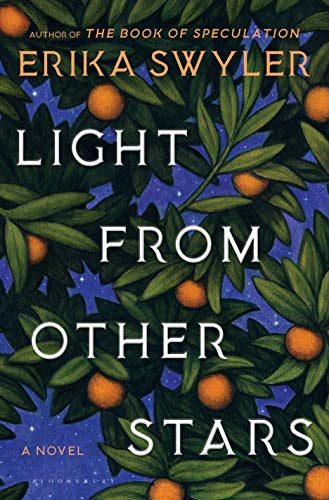 Light from Other Stars
by Erika Swyler
$

16.99
From the author of national bestseller The Book of Speculation, a poignant, fantastical novel about the electric combination of ambition and wonder that keeps us reaching toward the heavens.
KINDLE
Saving Fish from Drowning
by Amy Tan
$

17.00
During an ill-fated trip to Myanmar, eleven American tourists are abducted by a renegade tribe that believes that Rupert, a surly teenager with the group, is the reincarnation of their god Younger White Brother, who has returned to save them from their country's militaristic government, in a novel narrated by the ghost of the murdered woman who had set up the trip.
KINDLE
The Dark Side of Midnight
by Sidney Sheldon
$

16.99
Now appearing for the first time together, three of Sidney Sheldon's number one bestselling novels—The Other Side of Midnight, Rage of Angels, and Bloodline—are featured in this celebratory collection.
KINDLE
Mrs. Kimble
by Jennifer Haigh
$

13.99
The award-winning debut novel from Jennifer Haigh, author of Baker Towers, The Condition, and Faith, tells the story of Birdie, Joan,and Dinah, three women who marry the same charismatic, predatory, and enigmati copportunist: Ken Kimble. Resonating with emotional intensity and narrative innovation reminiscent of Ann Patchett's Bel Canto, Barbara Kingsolver's The Poisonwood Bible, and Zora Neale Hurston's Their yes Were Watching God, Haigh's Mrs. Kimble is a timeless story of grief, passion, heartache, deception, and the complex riddle of love.
KINDLE
The City Baker's Guide to Country Living
by Louise Miller
$

16.00
A full-hearted novel about a big-city baker who discovers the true meaning of home—and that sometimes the best things are found when you didn't even know you were looking.
KINDLE
Fluke: Or, I Know Why the Winged Whale Sings
by Christopher Moore
$

13.99
After reverently lambasting the most cherished rites and credos of virtually every one of the world's major religions in his transcendently hilarious novel Lamb, the one and only Christopher Moore returns with a wild look at interspecies communication, adventure on the high seas, and an eons-old mystery.
KINDLE
Matterhorn
by Karl Marlantes
$

17.00
Intense, powerful, and compelling, Matterhorn is an epic war novel in the tradition of Norman Mailer's The Naked and the Dead and James Jones's The Thin Red Line. It is the timeless story of a young Marine lieutenant, Waino Mellas, and his comrades in Bravo Company, who are dropped into the mountain jungle of Vietnam as boys and forced to fight their way into manhood.
KINDLE
Freshwater
by Akwaeke Emezi
$

16.00
An extraordinary debut novel, Freshwater explores the surreal experience of having a fractured self. It centers around a young Nigerian woman, Ada, who develops separate selves within her as a result of being born "with one foot on the other side". Unsettling, heart-wrenching, dark, and powerful, Freshwater is a sharp evocation of a rare way of experiencing the world, one that illuminates how we all construct our identities.
KINDLE