Welcome, book lover! Are you looking for Kindle book deals? OHFB features limited-time sales of the best free and bargain Kindle books from the biggest publishers and bestselling independent authors. These are today's featured books:
Convenience Store Woman
by Ginny Tapley Takemori
$

15.00
Meet Keiko. Keiko is 36 years old. She's never had a boyfriend, and she's been working in the same supermarket for eighteen years. Keiko's family wishes she'd get a proper job. Her friends wonder why she won't get married. But Keiko knows what makes her happy, and she's not going to let anyone come between her and her convenience store.
KINDLE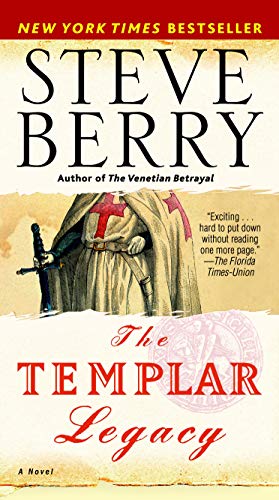 The Templar Legacy
by Steve Berry
$

9.99
The ancient order of the Knights Templar possessed untold wealth and absolute power over kings and popes . . . until the Inquisition, when they were wiped from the face of the earth, their hidden riches lost. But now two forces vying for the treasure have learned that it is not at all what they thought it was–and its true nature could change the modern world.
KINDLE
She's Come Undone
by Wally Lamb
$

16.99
In this New York Times bestselling extraordinary coming-of-age odyssey, Wally Lamb invites us to hitch a wild ride on a journey of love, pain, and renewal with the most heartbreakingly comical heroine to come along in years.
KINDLE
An Irish Country Doctor
by Patrick Taylor
$

8.99
An Irish Country Doctor from bestselling author Patick Taylor is a charming and engrossing tale that will captivate readers from the very first page—and leave them yearning to visit the Irish countryside of days gone by.
KINDLE