Welcome, book lover! Are you looking for Kindle book deals? OHFB features limited-time sales of the best free and bargain Kindle books from the biggest publishers and bestselling independent authors. These are today's featured books: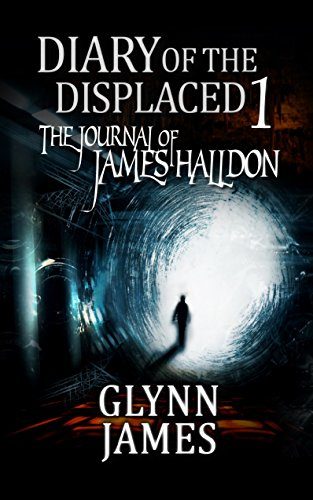 Diary of the Displaced – Book 1 – The Journal of James Halldon
by Glynn James
$

0.99
There is a place where nightmares are real. A dark and terrifying place that is hidden from the world we know, by borders that only the most unfortunate of souls will ever cross.James Halldon woke up in the dark, alone.No food. No water. No light. Almost no memories of his past.Things moved in the darkness around him. Things that growled. And daytime never seemed to come."Of all the places I had to end up, it ...
KINDLE
Undead Nation: Outbreak
by Brent Acuff
$

0.99
What would you do when faced with the end of the world? When Alex Kemp is faced with that possibility, he realizes that he is the only one who can save his family. Life and death decisions, sacrifices, and betrayal all stand in the way of Alex's family and survival. When vague news reports of a strange quarantine begin spreading across the city, panic ensues, plunging Alex into situations that he never thought he would ...
KINDLE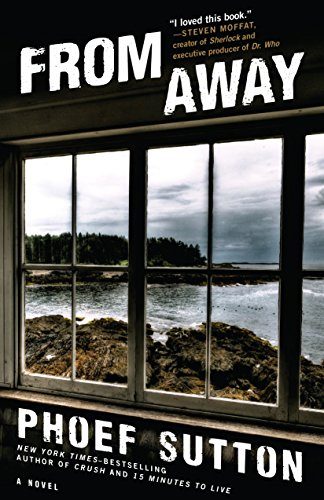 From Away
by Phoef Sutton
$

16.00
Sammy Kehoe, his sister, Charlotte, and her four-year-old daughter, Maggie, are all each other have left since the car accident that killed the rest of their family. When they visit their beloved old family home on remote Fox Island, Maine, Sammy and Charlotte each have relationship sparks with island locals. But the budding idyll is shattered when Sammy and Maggie's unexplained abilities to "see things" are put to the test when dangerous ghosts from the ...
KINDLE
The Tide of Terror
by Stuart G. Yates
$

2.99
A telephone call to the local veterinarian's office breaks the peace of Alderney Island. After several reports of injured animals in rapid succession, vet Jenny sets out to examine what might be causing the injuries.Later the same night, she's roused from her sleep by strange sounds and an unnerving chill in the air. Something unnatural is lurking in the shadows, causing her stomach to churn with fear. But what connects the mysterious attacks, the remains ...
KINDLE
The Eighth Day
by Donovan Gray
$

2.99
Tonight, the world ends. Billions will die, and I am the cause of it all. To know why, you have to go back to another time, when I was just a boy.I remember my family, hanging helplessly from the eaves of the porch. And I remember the Preacher, slipping the noose around my neck. He was searching for a woman; the last of her kind. He'd been hunting her for longer than he could remember, ...
KINDLE
All Hallows' Moon: A Young Adult Paranormal Novel (Seasons of the Moon Book 2)
by SM Reine
$

2.99
The good girl has become a very bad werewolf...Rylie has moved to her aunt's ranch where she can learn to safely control her murderous werewolf side. But the werewolf hunter she fell in love with over the summer has found her again. Seth has brought his werewolf-hunting family along with him, and they aren't nearly as sympathetic to Rylie.Rylie struggles to reconcile her feelings while Seth fights to do what's right. But what is right--obeying ...
KINDLE
Midnight Magic (A Ghost & Abby Mystery Book 1)
by Jo-Ann Carson
$

0.99
As the janitor in a haunted house, single mom Abby Jenkins has many contacts with the living and the dead in the small Pacific Northwest town of Sunset Cove, which puts her in a perfect position to solve local mysteries. Or so she thinks. Hired to find diamonds hidden in a haunted manor she gets help from a Viking ghost with existential issues. Will she survive? This book contains bad-boy ghosts, mischievous magic, and a ...
KINDLE
Spiderstalk
by D. Nathan Hilliard
$

3.99
Life hasn't been kind to Adam Sellars lately...In the past year he has broken up with his fiancee, barely survived a terrible car wreck, and had his brother's family vanish while he lay unconscious in the hospital. Since then he has been a crippled shell going through the motions of life with nothing but the search for his brother to keep him going.But Adam is about to discover that things can still take a turn ...
KINDLE