Welcome, book lover! Are you looking for Kindle book deals? OHFB features limited-time sales of the best free and bargain Kindle books from the biggest publishers and bestselling independent authors. These are today's featured books:
PS, I Love You
by Cecelia Ahern
$

8.00
A wonderfully warm and heartfelt debut from a stunning new talent. Everyone needs a guardian angel! Some people wait their whole lives to find their soul mates. But not Holly and Gerry. Childhood sweethearts, they could finish each other's sentences and even when they fought, they laughed. No one could imagine Holly and Gerry without each other. Until the unthinkable happens.
KINDLE
Rosalind
by Judith Deborah
$

9.99
World-class heart surgeon Dr. Peter Sutter runs his life with the instinctive precision of a master of the universe. But when he leaves the operating room, the only living thing waiting for him is a golden retriever. Then a chance encounter with an enigmatic woman changes everything.
KINDLE
A Year of Being Single
by Fiona Collins
$

12.99
Imogen is supposed to be on the most romantic weekend of her life and instead she's quickly realised that her current boyfriend definitely isn't 'The One' and actually One Big Mistake. Frankie is fed up. Fed up of her good-for-nothing husband and her four, unappreciative children. Well, they hardly notice her anyway, maybe it's time to shake it up a little… Grace thought she had the perfect life. Gorgeous little boy and perfect, hardworking husband. ...
KINDLE
Some Lucky Woman
by Carmen DeSousa
$

13.49
Some lucky women meet the man of their dreams and live happily ever after. Some lucky women focus on a career and make their own happily ever after. And then some women wake up after fifteen years of marriage and discover that their luck just ran out ... right into the arms of another woman.
KINDLE
Our Stop
by Laura Jane Williams
$

16.99
Nadia gets the 7:30 train every morning without fail. Well, except if she oversleeps or wakes up at her friend Emma's after too much wine. One morning, Nadia's eye catches sight of a post in the daily paper: To the cute girl with the coffee stains on her dress. I'm the guy who's always standing near the doors… Drink sometime? So begins a not-quite-romance of near-misses, true love, and the power of the written word.
KINDLE
Flying by the Seat of My Knickers
by Eliza Watson
$

9.99
When Caity Shaw is fired from her first job that doesn't require an elf uniform, her older sister, Rachel, an event planner, hires her to work a meeting in Dublin. Caity jumps at the opportunity to travel abroad and escape her pathetic life. However, even four thousand miles from home, there's no avoiding debt collectors, an overbearing mother, and haunting memories of a controlling ex.
KINDLE
Finding Home
by Jackie Weger
$

3.99
Twenty-four-year old Phoebe Hawley is on a quest to find her family a home. On the road with two siblings, twelve-year-old Maydean and five-year-old Willie-Boy, Phoebe is out of money, out of gas, and out of patience. The only things she owns in abundance are backbone and pride--neither of which she can trade for food or gas.
KINDLE
Auld Acquaintance
by Ruth Hay
$

8.99
Auld Acquaintance is the story of a woman in her 60s who has lost her confidence through life events, including a divorce. Anna has a part-time job in a library, and a group of good friends, but her hopes for a brighter future are growing dim. Unexpectedly, she receives a legal letter informing her that she has inherited a piece of property in Scotland. 
KINDLE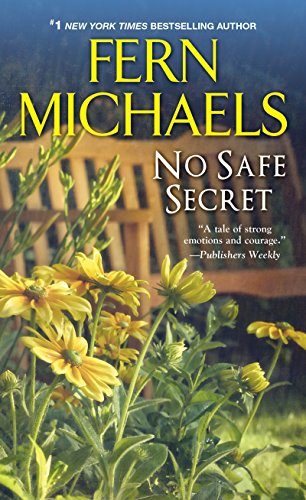 No Safe Secret
by Fern Michaels
$

7.99
In her powerful new novel, #1 New York Times bestselling author Fern Michaels weaves a story of betrayal, courage, and starting over.…
KINDLE
The Keys to my Diary
by Ann Omasta
$

3.99
Hi, there! Would you like to take a peek in my diary? Wait, we haven't been introduced. My name is Fern, and by some wonderful stroke of good luck, I live in the beautiful, tropical Florida Keys. My life is wacky, often wild, and always entertaining. From my love-hate relationship with the book, The Secret, to my encounters with cursing parrots and skittering crabs, the summations of my offbeat life will make you laugh right ...
KINDLE