Welcome, book lover! Are you looking for Kindle book deals? OHFB features limited-time sales of the best free and bargain Kindle books from the biggest publishers and bestselling independent authors. These are today's featured books:
The New Money Girls
by Jimi Gaillard-Jefferson
$

16.99
Zion, Nadia, Delia, and O'Shea have lives, dreams, and rich men who love them — but sex and money aren't always everything! Four friends will become a sisterhood in this sizzling page-turner.
KINDLE
Summer at Willow Lake
by Susan Wiggs
$

15.99
The Lakeshore Chronicles have captivated thousands of readers with unforgettable characters, warm humor and engaging stories. Summer at Willow Lake is the story that started it all. Meet Olivia, Connor and the families and friends of Willow Lake that make these emotional romances must-reads.
KINDLE
The Irish Cottage
by Juliet Gauvin
$

17.99
Elizabeth Lara built a perfect life as San Francisco's top divorce attorney, but when she loses her great-aunt Mags, the woman who raised her, she boards a plane and leaves it all behind.
KINDLE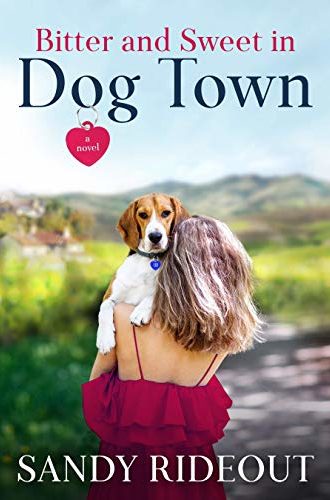 Bitter and Sweet in Dog Town
by Sandy Rideout
$

10.99
An old heartache. A second chance. A spoiled beagle with a nose for secrets. Two unexpected homecomings to a dog-crazy town. A secret that binds three hearts to the past. Can one spoiled beagle sniff out the truth at last?
KINDLE
If She Were Blind
by Laney Wylde
$

10.95
When the courtroom fails, lawyer Estlyn Collins delivers justice outside the legal system. She refuses to rely on others— but when a sinister figure from her past comes back to haunt her, she'll have to put her trust in someone new.
KINDLE
The Obituary Society
by Jessica L. Randall
$

9.99
When Lila Moore inherits her grandfather's house, she finds herself in a small Midwestern town where margarine is never an acceptable substitution for butter, a coveted family recipe can serve as currency, and the friend who will take your darkest secrets to the grave will still never give you the secret to her prize-winning begonias.
KINDLE