Welcome, book lover! Are you looking for Kindle book deals? OHFB features limited-time sales of the best free and bargain Kindle books from the biggest publishers and bestselling independent authors. These are today's featured books:
The Boyfriend Sessions
by Belinda Williams
$

0.99
Christa Morrison has commitment issues, a fact that quickly becomes apparent after she flees a romantic proposal in Paris, the thunder of impending wedding bells ringing in her ears. Back in Sydney, she turns to her closest friends for reassurance. Instead they offer her a startling and painful diagnosis: she's a relationship junkie. The cure? An extreme rehabilitation program guaranteed to reform even the most L-word illiterate.
KINDLE
Four Friends
by Robyn Carr
$

7.99
From #1 New York Times bestselling author Robyn Carr comes the story of four friends determined to find their stride.
KINDLE
Gwynneth Ever After
by Linda Poitevin
$

14.99
Raising three kids on her own while working full time isn't exactly the life Gwynneth dreamed she'd have. But when her husband walked out, leaving her to pick up the pieces, Gwyn learned the hard way that there is no such thing as "happy ever after." And that's one lesson she's not about to forget...until a chance encounter with Hollywood's number-one heartthrob rocks her good intentions to their core.
KINDLE
Fat Girl
by K.L. Montgomery
$

13.99
With fresh ink on her divorce papers and a new job on the horizon, Claire Sterling is tired of being the Fat Girl. With the help of her gay best friend, a body image coach, a new fitness regime, and lots of wine and snark, she sets out to find her Happily Ever After just in time for her fortieth birthday. Will she get the body and the man of her dreams, or is she ...
KINDLE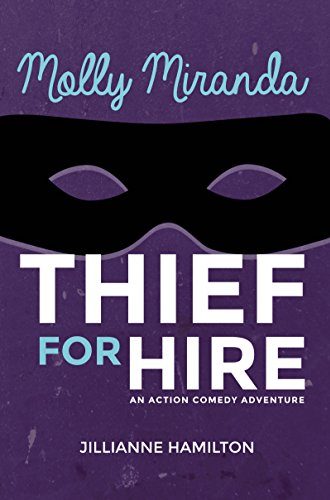 Molly Miranda
by Jillianne Hamilton
$

11.99
Join Molly on her hilarious adventures as she dodges bullets, trespasses, wears disguises, and steals her way into trouble.
KINDLE
Flying by the Seat of My Knickers
by Eliza Watson
$

9.99
When Caity Shaw is fired from her first job that doesn't require an elf uniform, her older sister, Rachel, an event planner, hires her to work a meeting in Dublin. Caity jumps at the opportunity to travel abroad and escape her pathetic life. However, even four thousand miles from home, there's no avoiding debt collectors, an overbearing mother, and haunting memories of a controlling ex.
KINDLE
The Irish Cottage
by Juliet Gauvin
$

17.99
Elizabeth Lara built a perfect life as San Francisco's top divorce attorney, but when she loses her great-aunt Mags, the woman who raised her, she boards a plane and leaves it all behind.
KINDLE