Welcome, book lover! Are you looking for Kindle book deals? OHFB features limited-time sales of the best free and bargain Kindle books from the biggest publishers and bestselling independent authors. These are today's featured books:
Lucien's Mate: Soul Mates Book 1
by Diana Persaud
$

2.99
"The man wants to seduce you with words. The wolf wants to throw you over my shoulder, take you to my bed and pleasure you until you say you are mine."-Lucien, Alpha of the Last Hope Werewolf PackHis instinct is to claim her. Her instinct is to run.Virginal Lanie is shocked speechless when she meets Lucien, a sexy Alpha. From the moment he sees her, Lucien knows Lanie is his mate and he will stop ...
KINDLE
Mac
by Sharon Srock
$

3.99
After separating herself from the oppressive cult where she was raised, Mackenzie Soeurs has two dreams: to give her son Riley a better life than she had, and to live in peace, as far from the harsh God of her past as she can get. At least that was the plan until her son got hauled to jail for theft and she lost the mother she never truly understood. In the darkest moments of her ...
KINDLE
Cloak Games: Thief Trap
by Jonathan Moeller
$

0.99
In 2013, a gate to another world opened, and Elves used their magic to conquer Earth, crushing all resistance before them. Three hundred years after the Conquest, the exiled Elven High Queen rules an orderly but stagnant Earth, with humanity forced to fight in the High Queen's war against the traitors on the Elven homeworld. Nadia Moran doesn't care about that. She doesn't care about the High Queen, or the Rebels seeking to overthrow her. ...
KINDLE
City of Whispers (City of Whispers #1)
by Katherine Sorin
$

2.99
When an epidemic turns most New Yorkers into vampires, a handful of remaining humans find themselves struggling to survive in a quarantined Manhattan. As their numbers dwindle, Ailis Laurent undergoes a transformation of her own: she becomes a hardened vampire killer. The sequel to City of Whispers is titled The Old City and is now available. Thank you for your support!
KINDLE
The Summer I Learned to Dive
by Shannon McCrimmon
$

2.99
Since the time she was a little girl, eighteen-year-old Finley "Finn" Hemmings has always lived her life according to a plan, focused and driven with no time for the average young adult's carefree experiences. On the night of her high school graduation, things take a dramatic turn when she discovers that her mother has been keeping a secret from her—a secret that causes Finn to do something she had never done before—veer off her plan. ...
KINDLE
The Cavalier of the Apocalypse (Aristide Ravel Mysteries Book 1)
by Susanne Alleyn
$

0.99
The first Aristide Ravel mystery: In the icy winter of 1786, in the final years before the French Revolution, hunger, cold, and seething frustration with the iron grip of France's absolute monarchy drive poor and rich alike to outright defiance. Slums, fashionable cafés, and even aristocratic mansions echo with discontent and the first warning signals of the approaching turmoil of 1789.Paris's cemeteries are foul and disease-ridden, but no one, including penniless writer Aristide Ravel, expects ...
KINDLE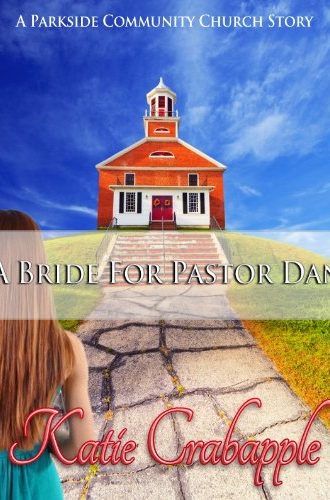 A Bride for Pastor Dan (Parkside Community Church Book 1)
by Katie Crabapple
$

0.99
Anna is content with her life. She works as a kindergarten teacher for a local school, and gives as much of her time as she can to her church. The new pastor at her church has caused quite a stir among the single females, because not only is he a single pastor, but he's a handsome single pastor. Anna knows she doesn't have a shot with him. Or does she?This short story is meant as ...
KINDLE
The Summer We Believed (Denim Days Book 1)
by Shel Delisle
$

2.99
Melody and Duncan are best friends who spend every summer vacationing at their families' lake houses in the Northwoods of Minnesota. Their plan for this summer is to have as much fun in the sun as they can before they head off for their first year of college at the U in the fall. Everything changes when Duncan's father announces he's been promoted and the family will be moving to Florida. Secretly, both Mel and ...
KINDLE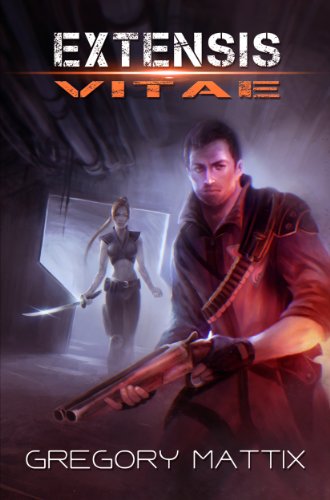 Extensis Vitae
by Gregory Mattix
$

0.99
Michael Reznik is a soldier who wakes up in a mysterious underground bunker, with a technologically advanced body he doesn't recognize. The people around him have cast aside fighting and warfare. They haven't needed them--until now.Reznik is charged with tracking down a band of ruthless killers and finding a kidnapped doctor. He finds himself honor-bound to do what is right for the people who brought him back from the dead. A peaceful people are depending ...
KINDLE
Miz Scarlet and the Vanishing Visitor (A Scarlet Wilson Mystery Book 2)
by Sara Barton
$

0.99
The second book in the popular Scarlet Wilson Mystery Series....A pleasant night in Bay Head, New Jersey turns dangerous as Scarlet Wilson heads for home after a delightful weekend at the beach with boyfriend Kenny "Captain Peacock" Tolliver. A terrified teenager, chased by a homicidal maniac, clings to her car, refusing to let go of the moon roof. What do you do when a determined killer comes at the girl attached to your windshield, knife ...
KINDLE