Welcome, book lover! Are you looking for Kindle book deals? OHFB features limited-time sales of the best free and bargain Kindle books from the biggest publishers and bestselling independent authors. These are today's featured books:
Melody (North Shore Book 1)
by C. L. Stone
$

0.99
From the author of the popular Academy books!Note: The book was originally published as Spice God.Newly divorced, Melody ran away from a drugged out ex-husband and a controlling mother with little more than the clothes on her back. She needed a new home and a new job, not to mention a new life. Juniper Island, a thriving and posh hideaway known for its bustling summer tourism, held a promise to be exactly the change she ...
KINDLE
Elsker (Elsker Saga Book 1)
by S.T. Bende
$

2.99
**The internationally bestselling series!**Kristia Tostenson prefers Earl Grey to Grey Goose and book clubs to nightclubs. But when she transfers from her one-stoplight Oregon town to Cardiff University in Wales, she falls in love with Ull Myhr. Her new boyfriend isn't exactly what she was expecting. Ull is an honest-to-goodness Norse god — an immortal assassin fated to die at Ragnarok, the battle destined to destroy Asgard and Earth. When someone starts asking the wrong ...
KINDLE
A Dance of Dragons: Series Starter Bundle
by Kaitlyn Davis
$

0.99
**More Than 500 5-Star Reviews for A DANCE OF DRAGONS On Goodreads!**"If you want to set out on a journey, read this." - We do Write"Mind. BLOWN." - Spiced Latte Reads"Wow. My more extensive review: Just wow." - Brooke BlogsAn ancient evil awakens.Three unlikely heroes rise.An age of myth is reborn.Try the A DANCE OF DRAGONS series today, perfect for fans of Sarah J. Maas, Kristin Cashore, and Tamora Pierce! This bundle includes the prequel ...
KINDLE
The Paranormal 13 (13 free books featuring witches, vampires, werewolves, mermaids, psychics, Loki, time travel and more!): Now with a bonus 14th novel!
by Kyoko M.
$

9.99
13 full length paranormal and urban fantasy novels featuring witches, vampires, werewolves, mermaids, psychics, Loki, time travel and more!1.3 MILLION words! 3,500 PAGES!Darkangel by Christine PopeTwin Souls by K.A. PoeThe Girl by Lola St VilMore Than a Feeling by Cate DeanDrowning Mermaids by Nadia ScrievaWolves by C. GockelThe Witch Hunter by Nicole R TaylorBeyond the Fortuneteller's Tent by Kristy TateNolander by Becca MillsThe Medium by C.J. ArcherDream Student by J.J. DiBendettoDeception by Stacy ClaflinThe Black ...
KINDLE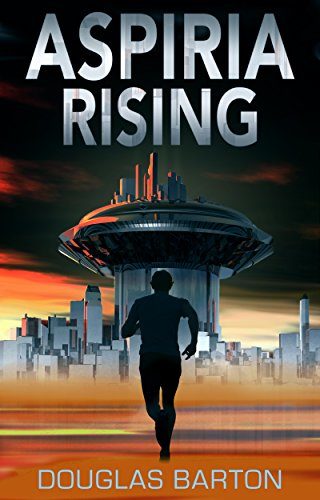 Aspiria Rising
by Douglas Barton
$

11.99
A life or death galactic mystery. Society hangs by a thread. What if everything they've been taught was based on a lie? In Dominy's utopian world of Aspiria, society's hierarchy is determined by competition, and the young cadet can't wait to challenge the best. But the best are disappearing… Desperate to unravel the mystery, Dominy recruits a band of fellow trainees. Competing in the intense Aspirian Games, he struggles to find out who his true ...
KINDLE
A State of Disobedience
by Tom Kratman
$

7.99
It's Time to Remember the Alamo All Over Again!In the long war against terrorism, the US Government had taken on extraordinary powers. And now that the war was won, powerful forces in the government had no intention of relinquishing those powers. As in 1860, the country was on the verge of civil war. And as in 1860, a leader arose to save the country—but it was not the President this time. Instead, the Governor of ...
KINDLE