Welcome, book lover! Are you looking for Kindle book deals? OHFB features limited-time sales of the best free and bargain Kindle books from the biggest publishers and bestselling independent authors. These are today's featured books:
The Legend of the Firewalker
by Steve Bevil
$

0.99
***Books 1 & 2, Now Available On Audio Book!***See how it all begins ... Book #1 in the bestselling book series, the Legend of the Firewalker.Teenagers with supernatural powers.A college town deep in folklore, murder and mystery. A vengeful secret order. And fallen angels with dark and powerful forces that will stop at nothing to find the one they seek... "Give this book a try! From the very beginning you're going to get thrown into ...
KINDLE
The Game (The Game is Life Book 1)
by Terry Schott
$

0.99
He didn't know he was playing.Zack was just living his life.It was really a game.When he started to ask questions, everything changed. Zack wasn't supposed to figure it out. He could ruin everything.Zack was disoriented when he woke up. They had welcomed him back. He didn't know where he'd been. He just remembered being 74 and near death.They said he was seventeen.What was this "best score" they kept going on about?Where was this place?Who were ...
KINDLE
Stray (Touchstone Book 1)
by Andrea K. Höst
$

0.99
On her last day of high school, Cassandra Devlin walked out of exams and into a forest. Surrounded by the wrong sort of trees, and animals never featured in any nature documentary, Cass is only sure of one thing: alone, she will be lucky to survive. The sprawl of abandoned blockish buildings Cass discovers offers her only more puzzles. Where are the people? What is the intoxicating mist which drifts off the buildings in the ...
KINDLE
Freehold (Freehold Series Book 1)
by Michael Z. Williamson
Sergeant Kendra Pacelli is innocent, but that doesn't matter to the repressive government pursuing her. Mistakes might be made, but they are never acknowledged, especially when billions of embezzled dollars earned from illegal weapons sales are at stake. But where does one run when all Earth and most settled planets are under the aegis of one government? Answer: The Freehold of Grainne. There, one may seek asylum and build a new life in a society ...
KINDLE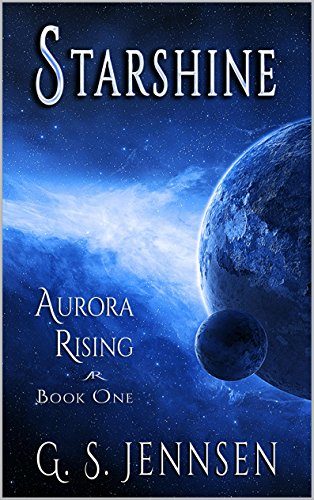 Starshine: Aurora Rising Book One (Aurora Rhapsody 1)
by G. S. Jennsen
$

0.99
SPACE IS VAST AND UNTAMED, AND IT HOLDS MANY SECRETS.Now two individuals from opposite ends of settled space are on a collision course with the darkest of those secrets, even as the world threatens to explode around them.The year is 2322. Humanity has expanded into the stars, inhabiting over 100 worlds across a third of the galaxy. Though thriving as never before, they have discovered neither alien life nor the key to utopia. Earth struggles ...
KINDLE
The Breakers Series: Books 1-3
by Edward W. Robertson
$

4.99
In the Breakers series, humanity faces not one apocalypse, but two: first a lethal pandemic, then a war against those who made the virus. This collection includes the first three books and is over 1000 pages (350,000 words) of post-apocalyptic survival.BREAKERS (Book 1)In New York, Walt Lawson is about to lose his girlfriend Vanessa. In Los Angeles, Raymond and Mia James are about to lose their house. Within days, none of it will matter. A ...
KINDLE
Releasing Rage (Cyborg Sizzle Book 1)
by Cynthia Sax
$

2.99
Half Man. Half Machine. All Hers.Rage, the Humanoid Alliance's most primitive cyborg, has two goals--kill all of the humans on his battle station and escape to the Homeland. The warrior has seen the darkness in others and in himself. He believes that's all he's been programmed to experience.Until he meets Joan.Joan, the battle station's first female engineer, has one goal--survive long enough to help the big sexy cyborg plotting to kill her. Rage might not ...
KINDLE
The Tinkerer's Daughter
by Jamie Sedgwick
$

2.99
The Amazon best-selling steampunk novel is now a free kindle book!Five Stars - "WOW... This book drew me in instantaneously... beautifully written and wholly captivating." -Semisweet Book BlogFour Stars - "captivating... Sedgwick beautifully creates this other world that as a reader you totally get into." -Goodreads reviewerFive Stars - "...a beautifully written book with an intriguing plot and a loveable main character. This is certainly one that I will reread!" -Goodreads reviewerFive Stars: "...an incredible, ...
KINDLE
Melody (North Shore Book 1)
by C. L. Stone
$

0.99
From the author of the popular Academy books!Note: The book was originally published as Spice God.Newly divorced, Melody ran away from a drugged out ex-husband and a controlling mother with little more than the clothes on her back. She needed a new home and a new job, not to mention a new life. Juniper Island, a thriving and posh hideaway known for its bustling summer tourism, held a promise to be exactly the change she ...
KINDLE